Tradescantia Fluminensis
Wandering Dude | Quadricolour
Regular price
£10.99
Sale price
£6.99
Unit price
per
SALE | 36% OFF
SOLD OUT
Happiest in direct sunlight
If you love colour then look no further! The Quadricolour Tradescantia is a hectic, but loveable mess of green, pink, white and purple hues. Delightfully trailing, this indoor plant is perfect for a hanging planter or shelf where it can really shine. A brighter spot will encourage the colours to develop further, where you'll have the added benefit of enjoying the plant's intoxicating colours catch the sunlight.
Product Information

For information about a different size plant, change your selection above.

| | |
| --- | --- |
| Average Plant Height | Below 10 cm |
| Internal Pot Diameter | 7 cm |
| Botanical Names | Tradescantia Fluminensis |
| Other Names | Wandering Dude, Inch Plant, Spiderwort, Day Flower, Wandering Jew |
| Pet Friendly | Not pet friendly |
| Air Purifying | Not an air purifying plant |
Reviews ★★★★★

We are rated "Excellent" 4.7 / 5 on Google.

We have shipped over 150,000 houseplants to our happy customers. 

To see our latest reviews head to our reviews page.
Care Instructions

Each houseplant requires different levels of care so every order is shipped with a handy care guide. For a few quick tips on how to care for Wandering Dude | Quadricolour follow me!
14 Day Freshness Guarantee

We only deliver the highest quality houseplants & indoor plants. We are so confident in our plants we give them a 14 day freshness guarantee.
Shipping & Returns

Over 95% of our orders are delivered within 1-3 working day.

All of our products are shipped on an express delivery service which can be tracked as soon as it has been despatched. We use a number of different couriers to give you the best possible experience. Delivery Information
Delivery Charges

Our gift boxes and mystery boxes include free delivery.

For all other orders, our delivery charges are set out below.

Orders under £20 | £7.99

Orders £20 - £50 | £4.99

Orders over £50 | FREE DELIVERY
Share me with your friends or save me for later
View full details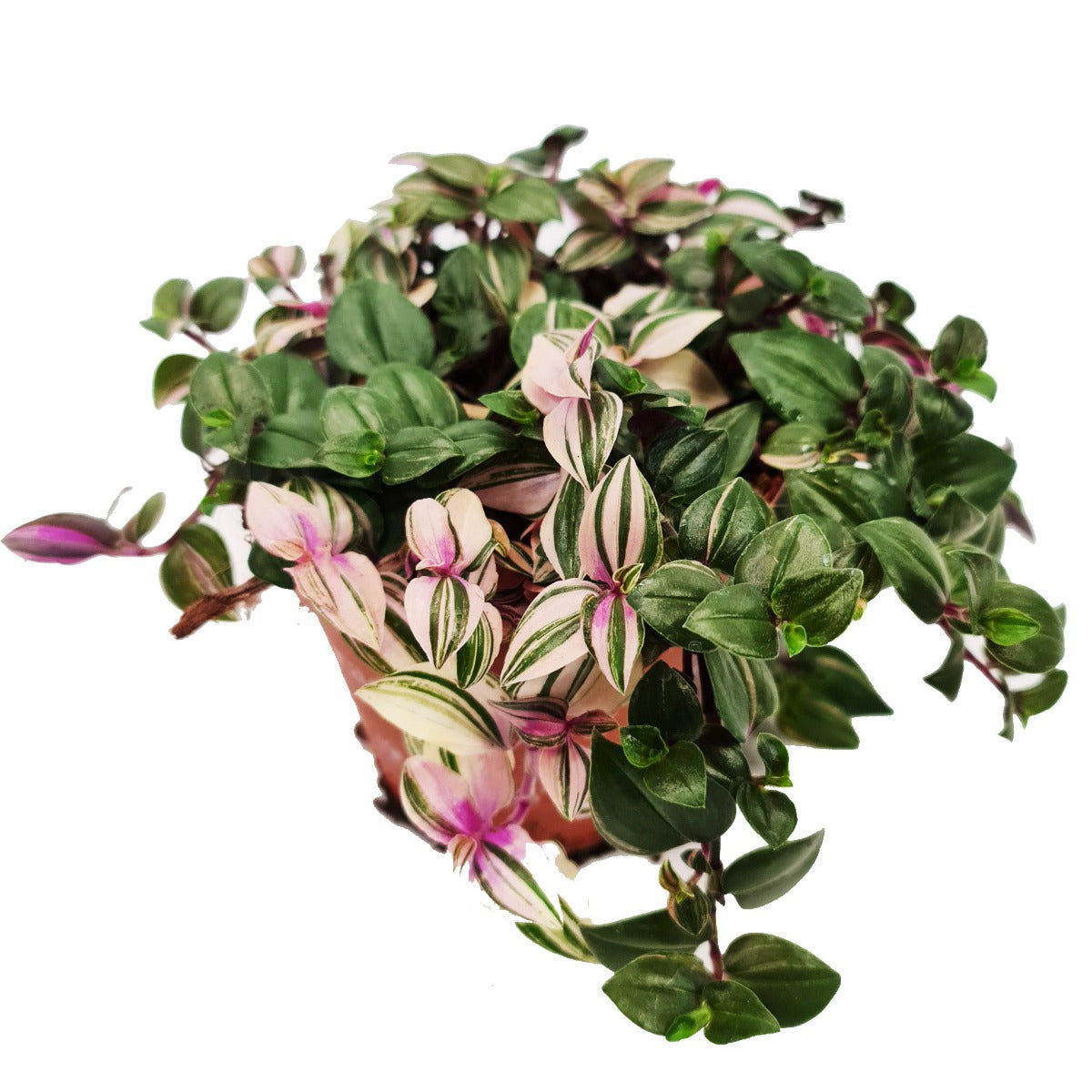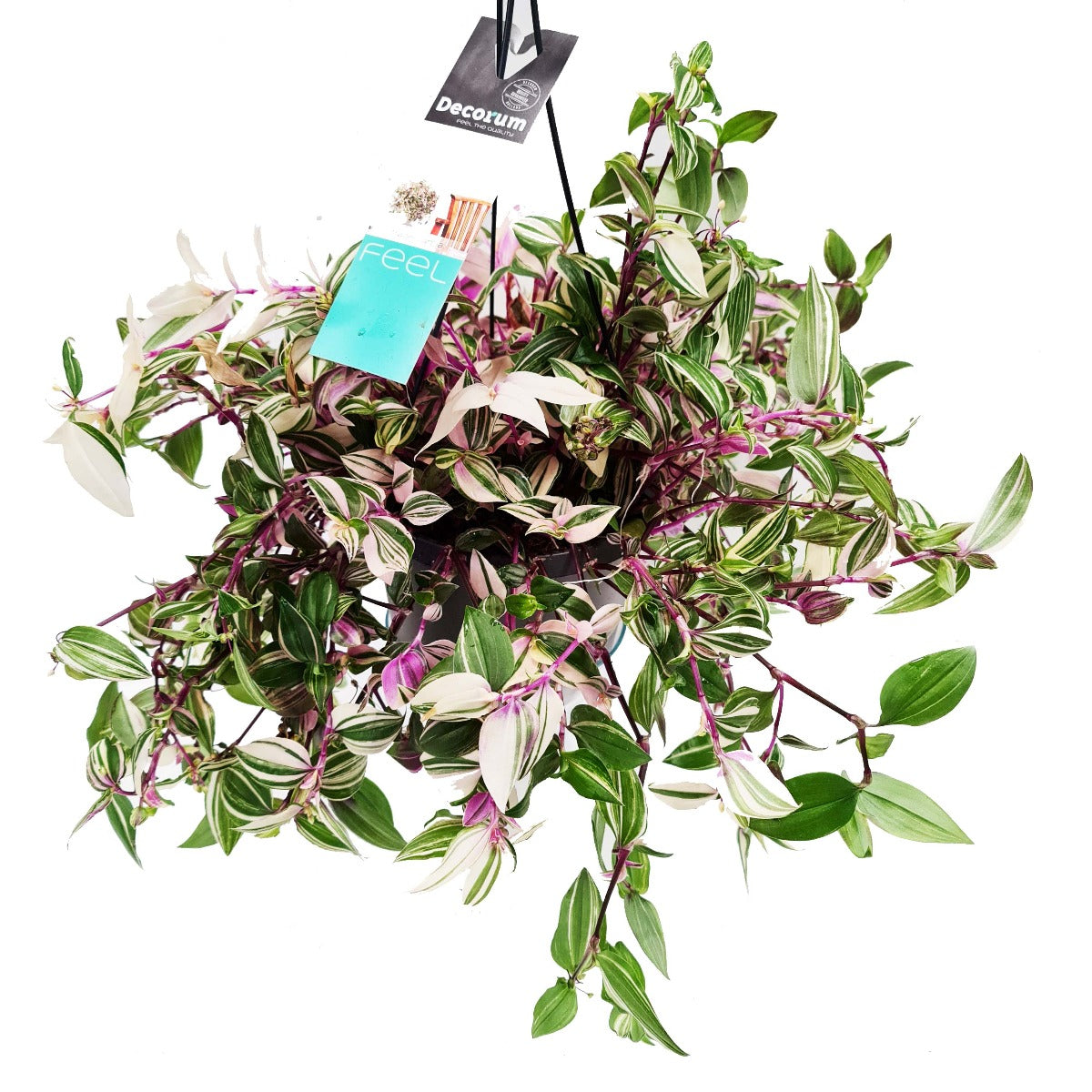 Other Names For Wandering Dude | Quadricolour Houseplant
Tradescantia Fluminensis, Wandering Dude, Inch Plant, Spiderwort, Day Flower, and Wandering Jew.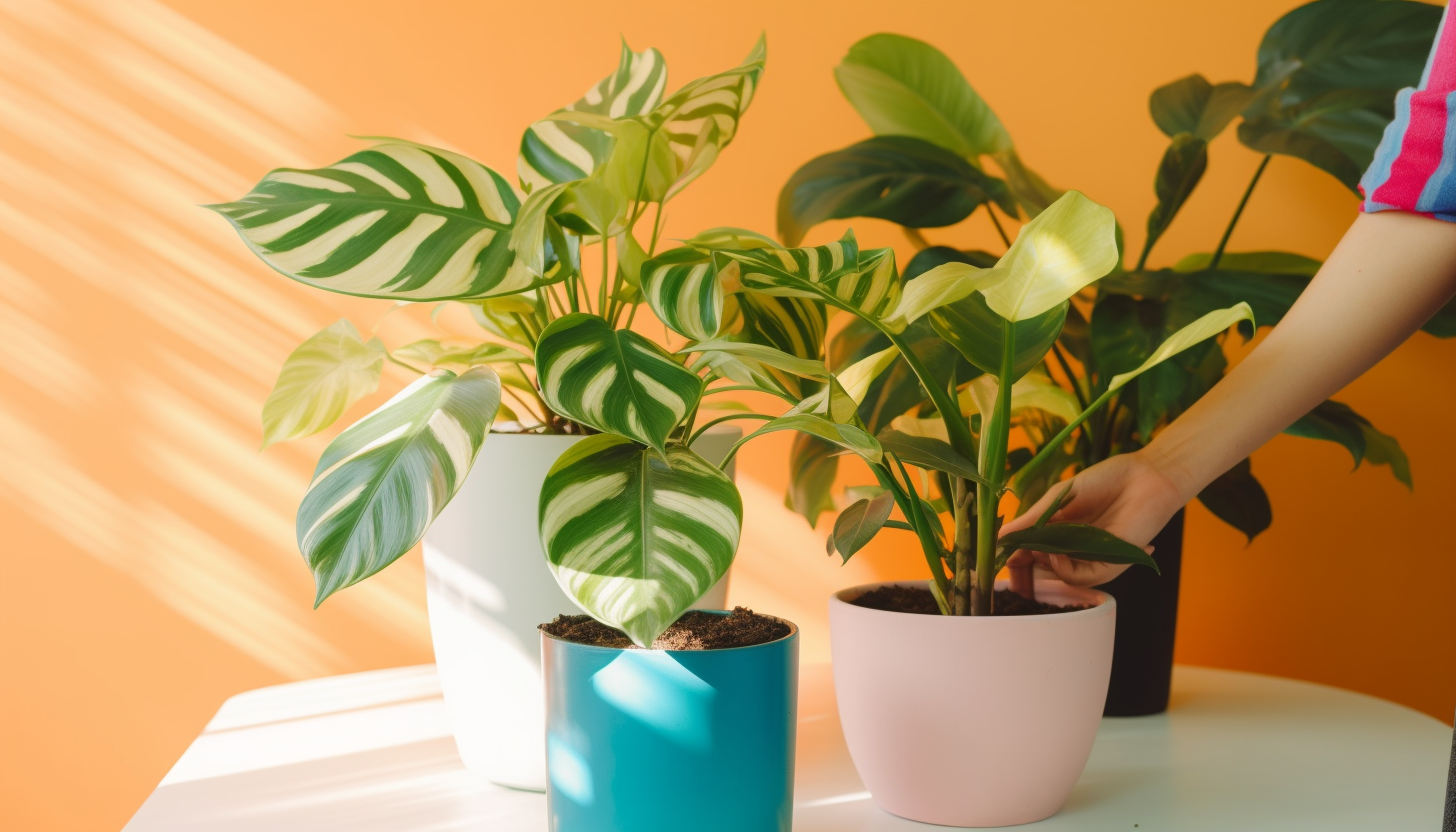 Wandering Dude | Quadricolour Care Guide
Tradescantias benefit from a regular pruning to encourage a full and bodied plant. Enjoys partial sun but copes well in lower light spots. Prefers a more consistent temperature, therefore it is best to avoid positioning in a draughty hallway. Water well and thoroughly during the active growing season, reducing water in the winter when the plants growth slows down.
Wandering Dude | Quadricolour Light & Water Requirements
I have High water requirements and I am Happiest in direct sunlight.
Houseplant Freshness Guarantee
We only deliver the highest quality houseplants & indoor plants. We are so confident in our plants we give them a 14 day freshness guarantee.
Learn More About Wandering Dude Quadricolour
Collapsible content
What is the Wandering Dude Quadricolour Known For?

The Wandering Dude Quadricolour, scientifically known as Tradescantia Fluminensis, is a show-stopper with its striking multicoloured leaves. The hues of pink, white, green, and purple create an eye-catching display that can brighten up any living space. The plant's trailing nature makes it a perfect choice for hanging baskets or as a stunning ground cover.
What Is the History of the Wandering Dude Quadricolour?

The genus Tradescantia was named in honour of John Tradescant, a 17th-century English naturalist and gardener. The Fluminensis species is native to South America but has been cultivated in various parts of the world for its ornamental appeal. The Quadricolour variant is a cultivar celebrated for its intricate colouration and versatility in interior design.
Where Does the Wandering Dude Quadricolour Originate?

The original species, Tradescantia Fluminensis, hails from South America, particularly the regions around Brazil and Argentina. Its natural habitat consists of subtropical and tropical forests, which gives you an idea of the plant's preferred growing conditions—humid and warm, but out of direct sunlight.
How Do You Care for a Wandering Dude Quadricolour?

To keep your Wandering Dude Quadricolour vibrant and healthy, place it in bright, indirect light. Too much direct sunlight can fade its colourful leaves. It prefers moist but well-draining soil, so water it when the top layer of soil begins to dry out. High humidity is appreciated, so consider misting the plant or placing it on a pebble tray filled with water.
Are Wandering Dude Quadricolour Toxic to Pets?

It's important to note that the Wandering Dude Quadricolour is not pet-safe. If ingested, it can cause mild to moderate symptoms of poisoning in pets such as vomiting, salivation, or, in rare cases, skin irritation. Always place the plant out of reach if you have pets in your home.
Choosing a selection results in a full page refresh.