Senecio Rowleyanus
String Of Pearls
Regular price
£13.99
Sale price
£24.99
Unit price
per
SALE
SOLD OUT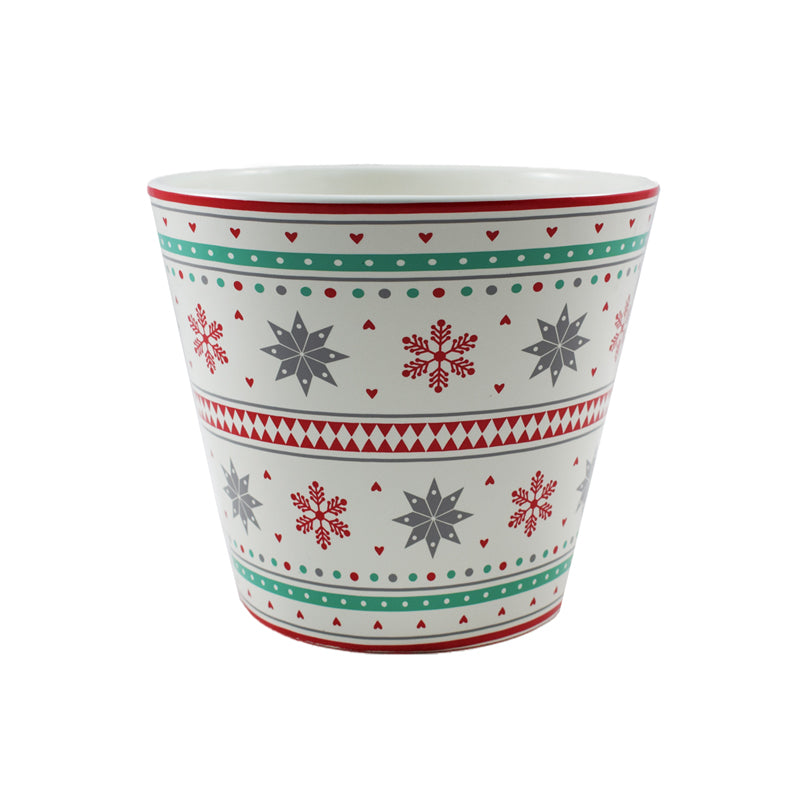 +£12.99
Ceramic Plant Pot (14 cm)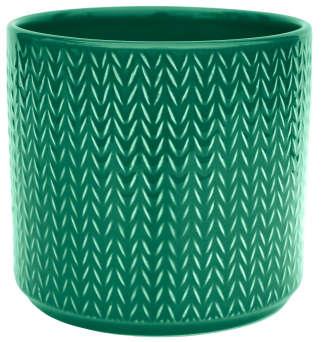 +£21.99
Ceramic Plant Pot (14 cm)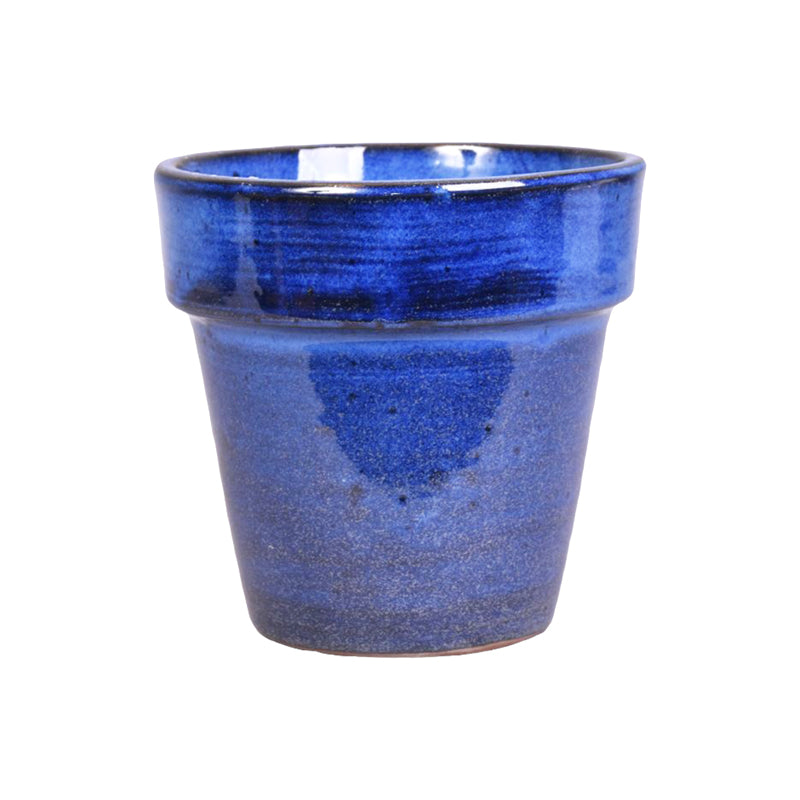 +£26.99
Ceramic Plant Pot (14 cm)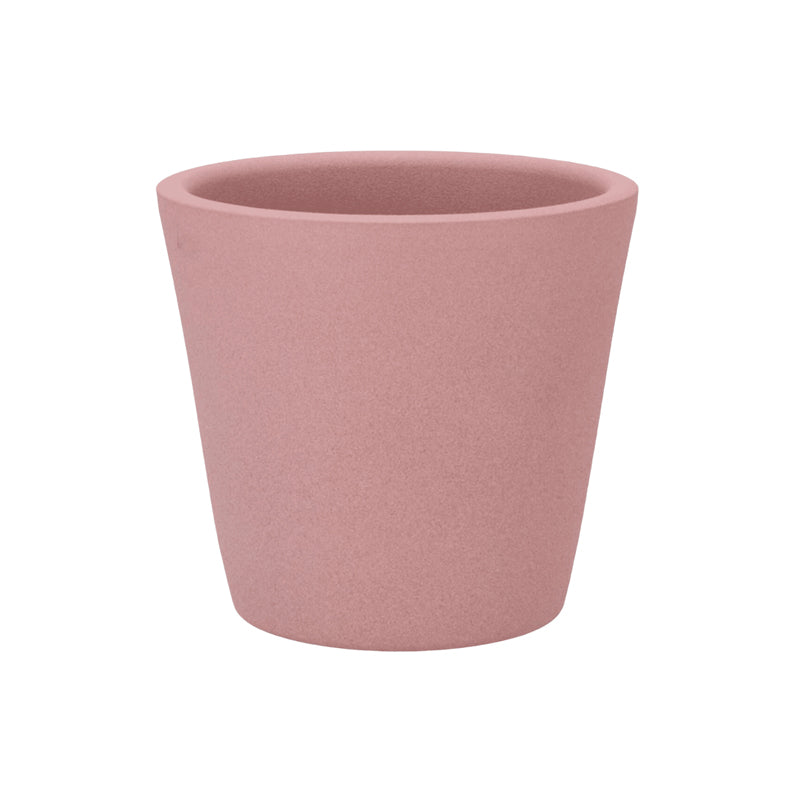 +£24.99
Ceramic Plant Pot (14 cm)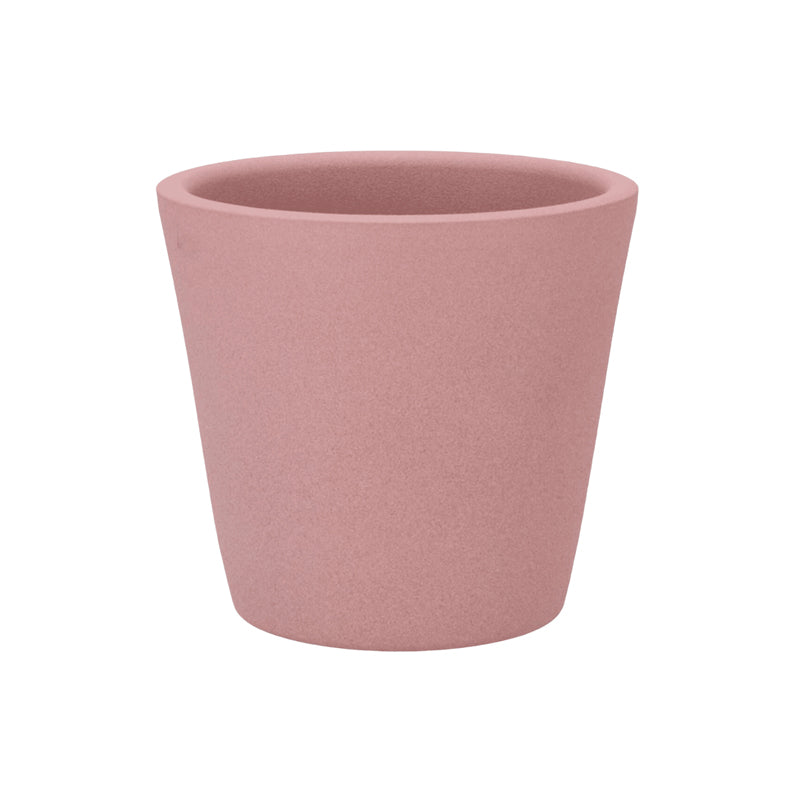 +£29.99
Ceramic Plant Pot (15 cm)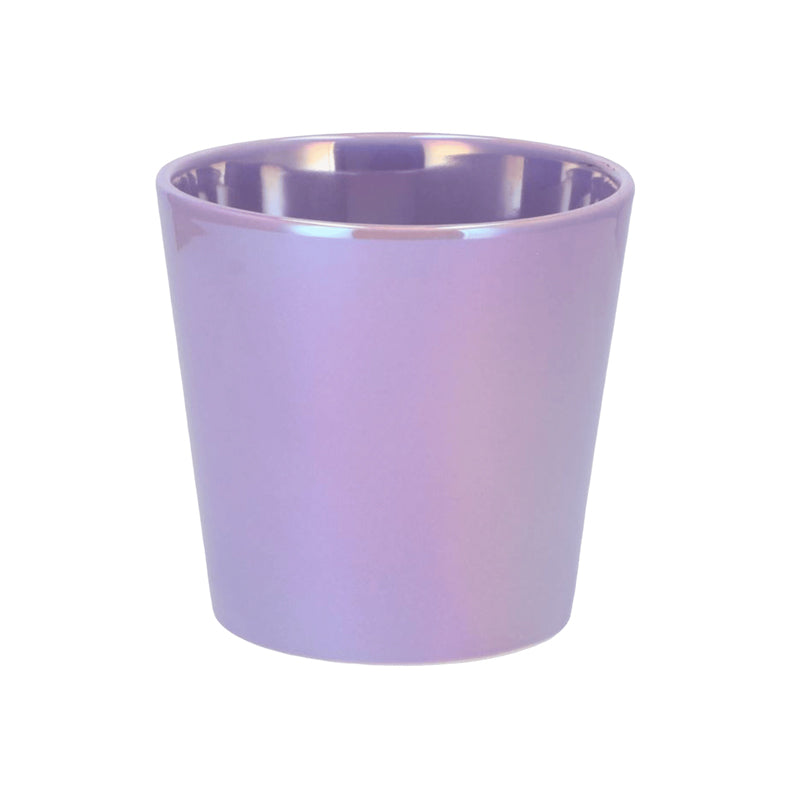 +£23.99
Ceramic Plant Pot (15 cm)
+£19.99
Woven Plant Pot (14 cm)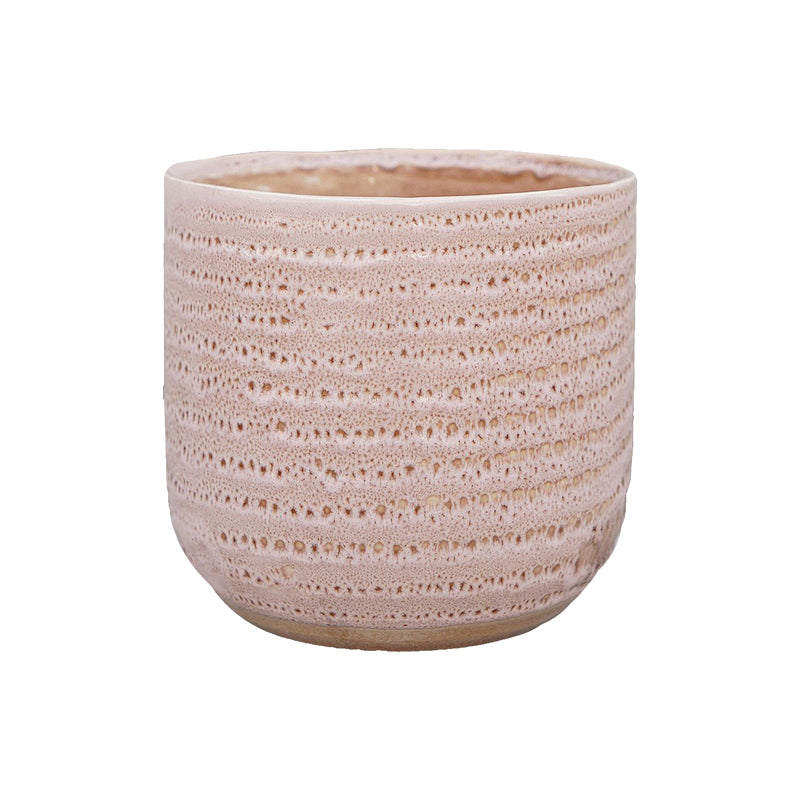 +£32.99
Ceramic Plant Pot (14 cm)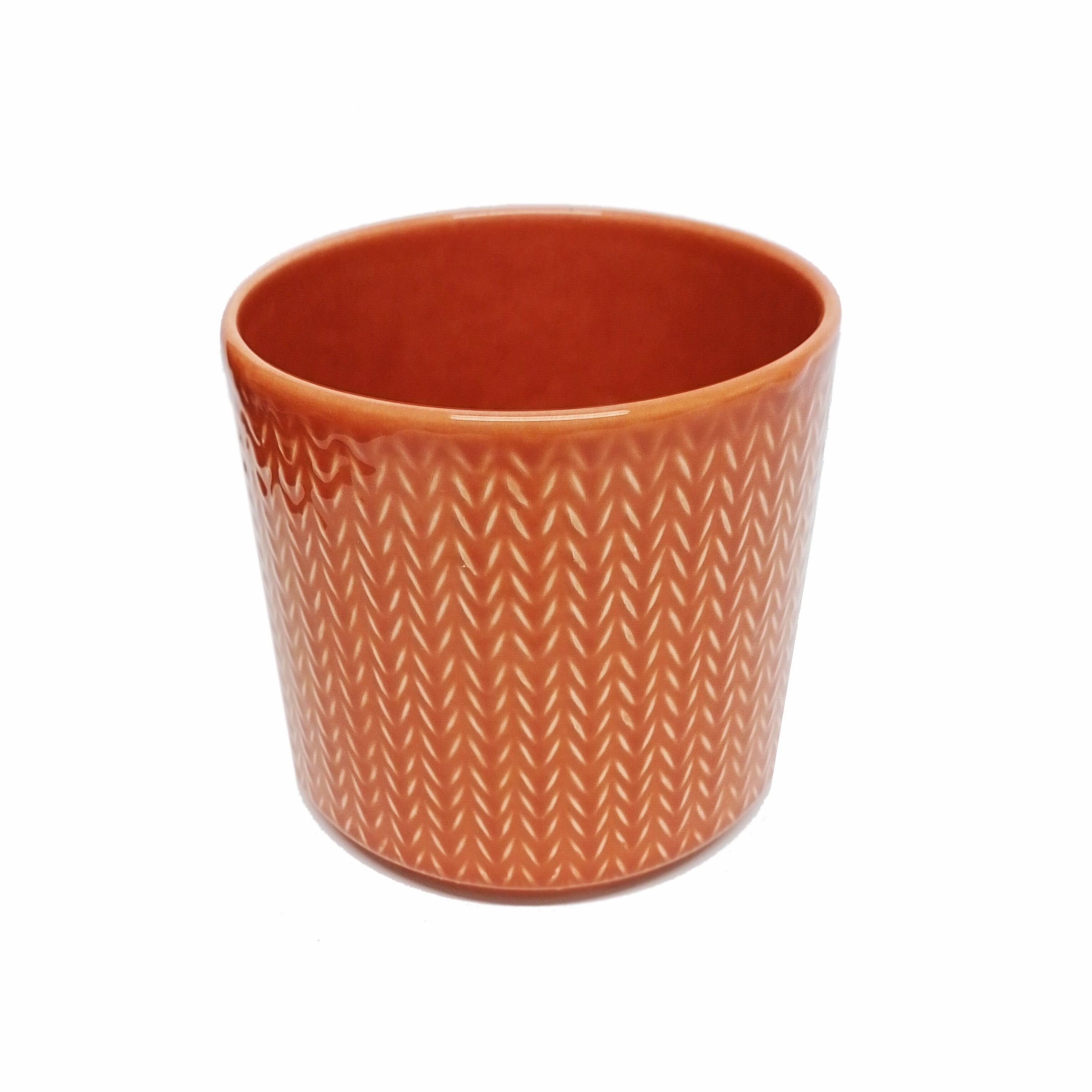 +£22.99
Ceramic Plant Pot (14 cm)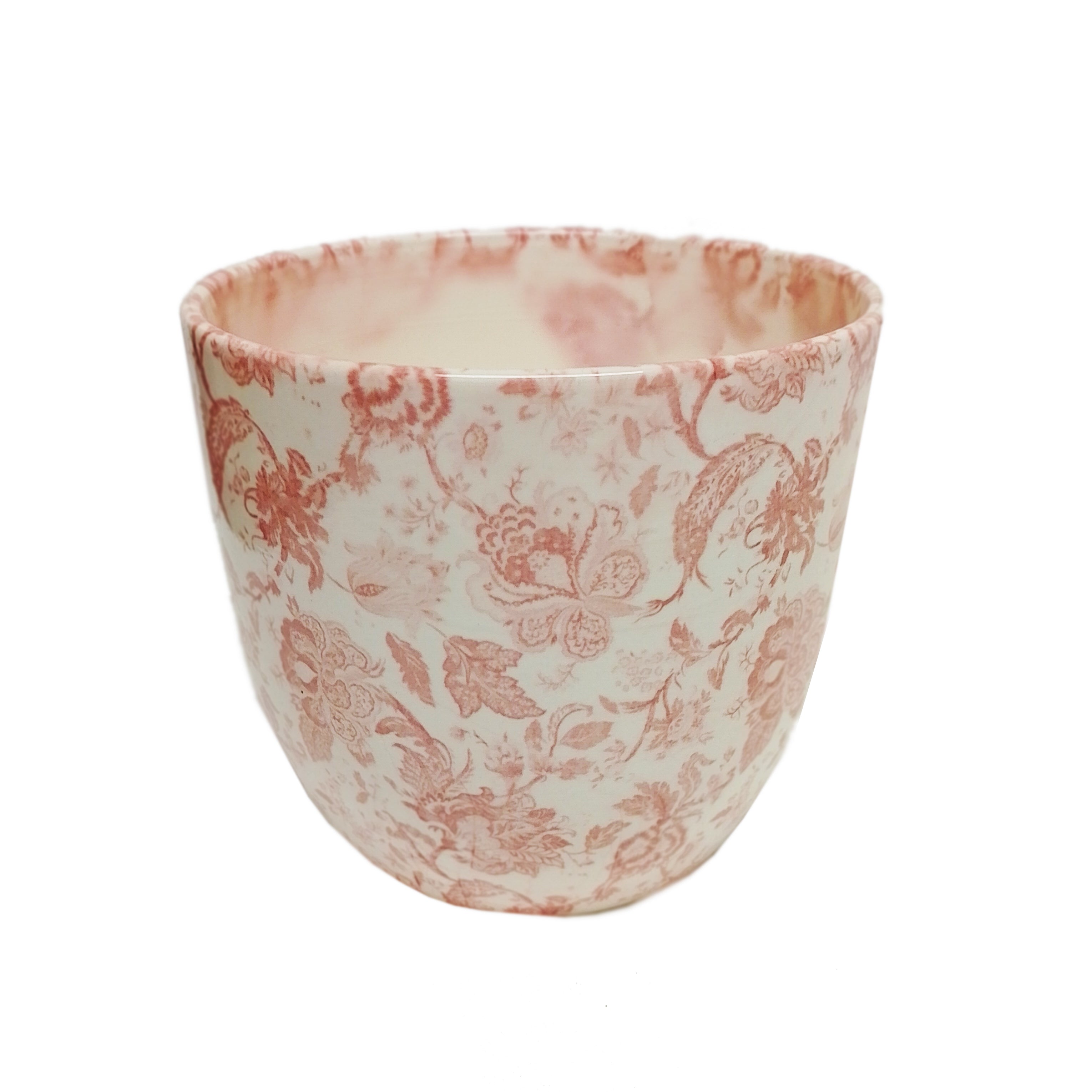 +£32.99
Ceramic Plant Pot (15 cm)
+£24.99
Ceramic Plant Pot (15 cm)
+£25.99
Ceramic Plant Pot (15 cm)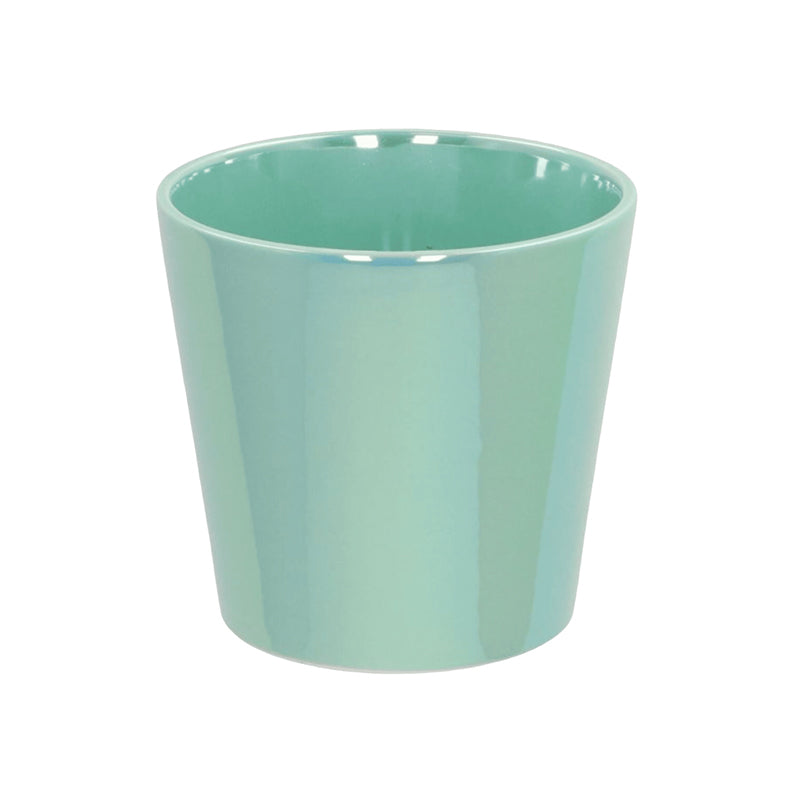 +£22.99
Ceramic Plant Pot (15 cm)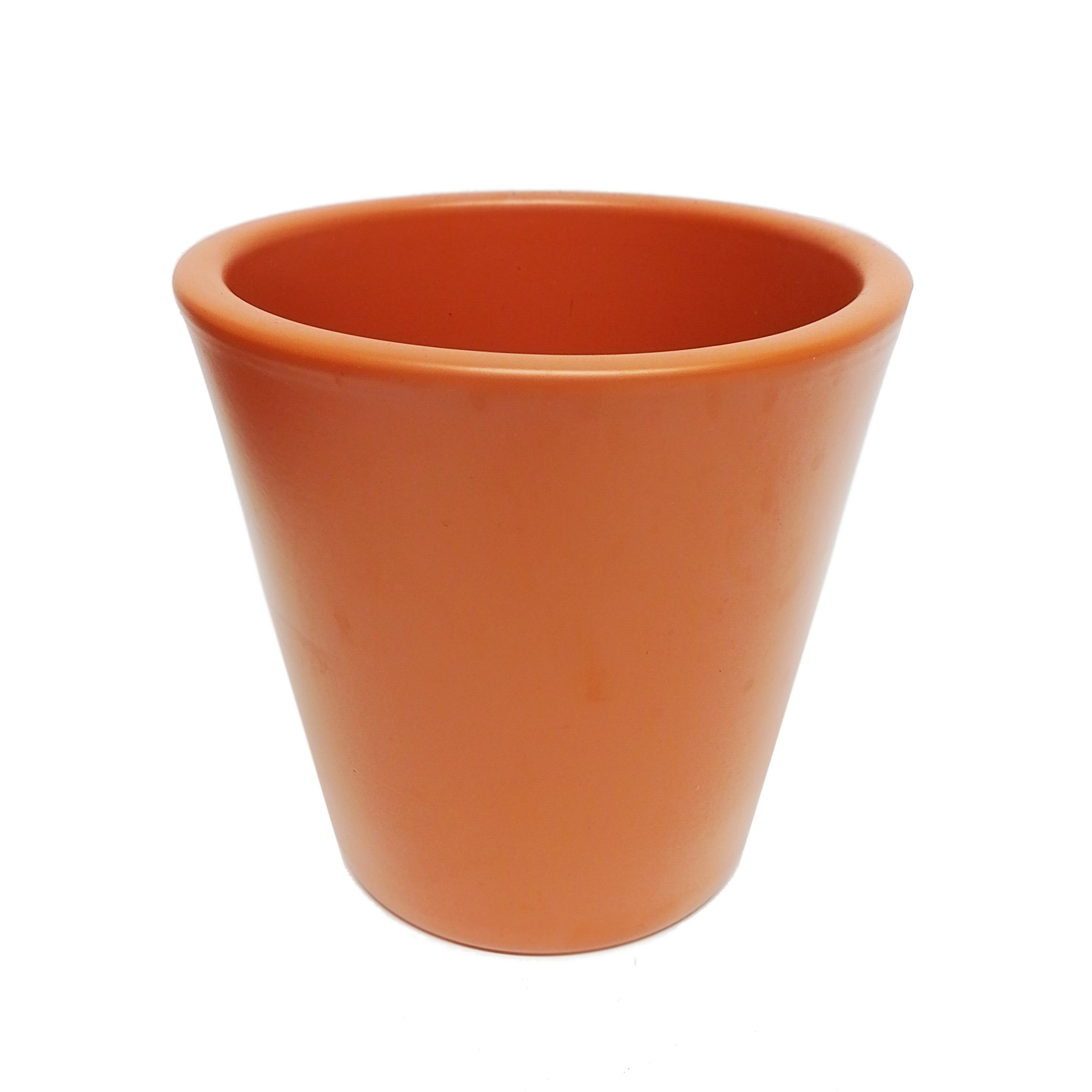 +£16.99
Ceramic Plant Pot (15 cm)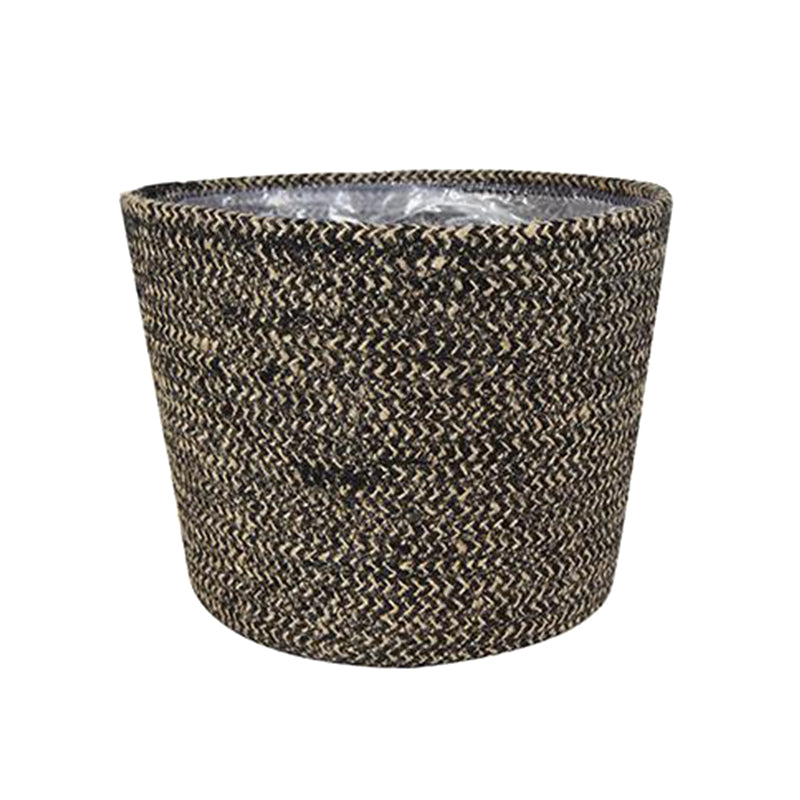 +£32.99
Jute Plant Pot (15 cm)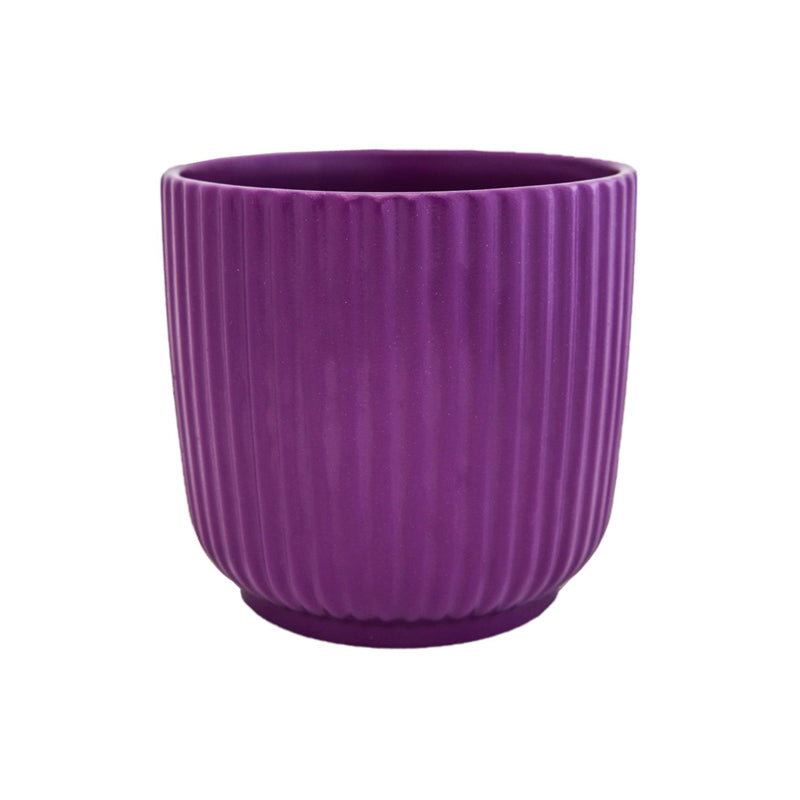 +£14.99
Ceramic Plant Pot (14 cm)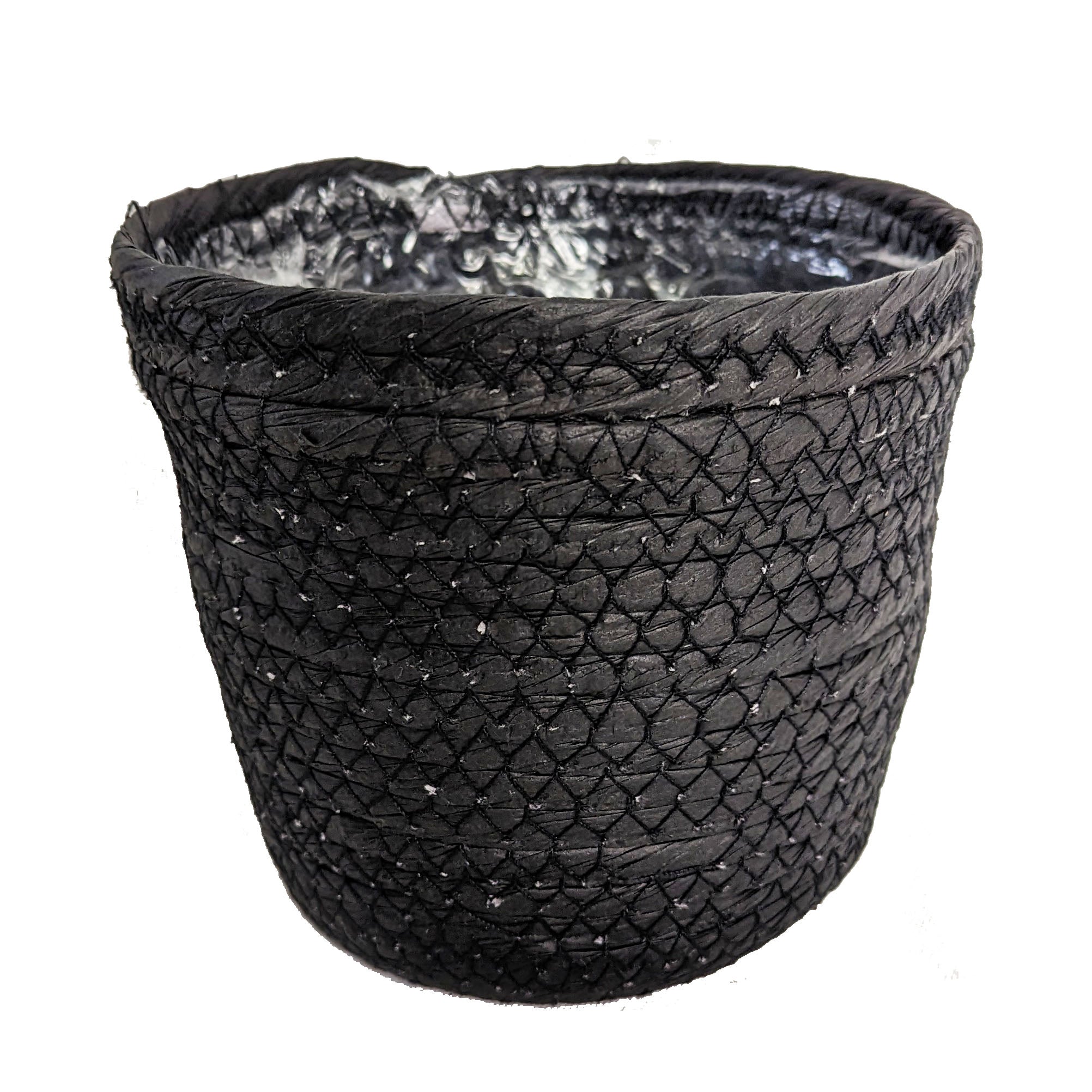 +£10.99
Straw Plant Pot (14 cm)
+£1.99
Plastic Saucer (14 cm)
+£2.99
Plastic Plant Pot (15 cm)
+£21.99
Ceramic Plant Pot (15 cm)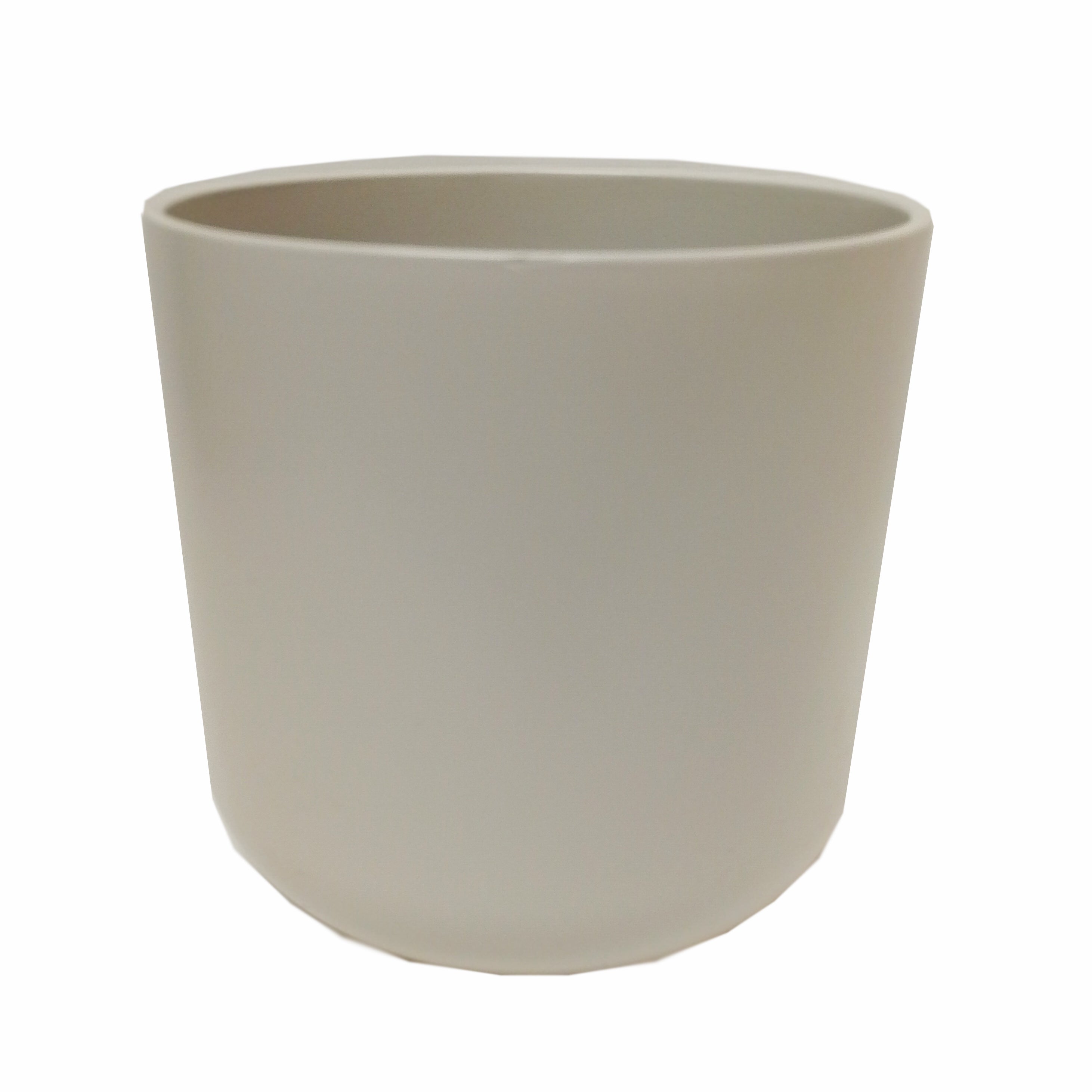 +£15.99
Ceramic Plant Pot (14 cm)
+£29.99
Wooden Plant Pot (15 cm)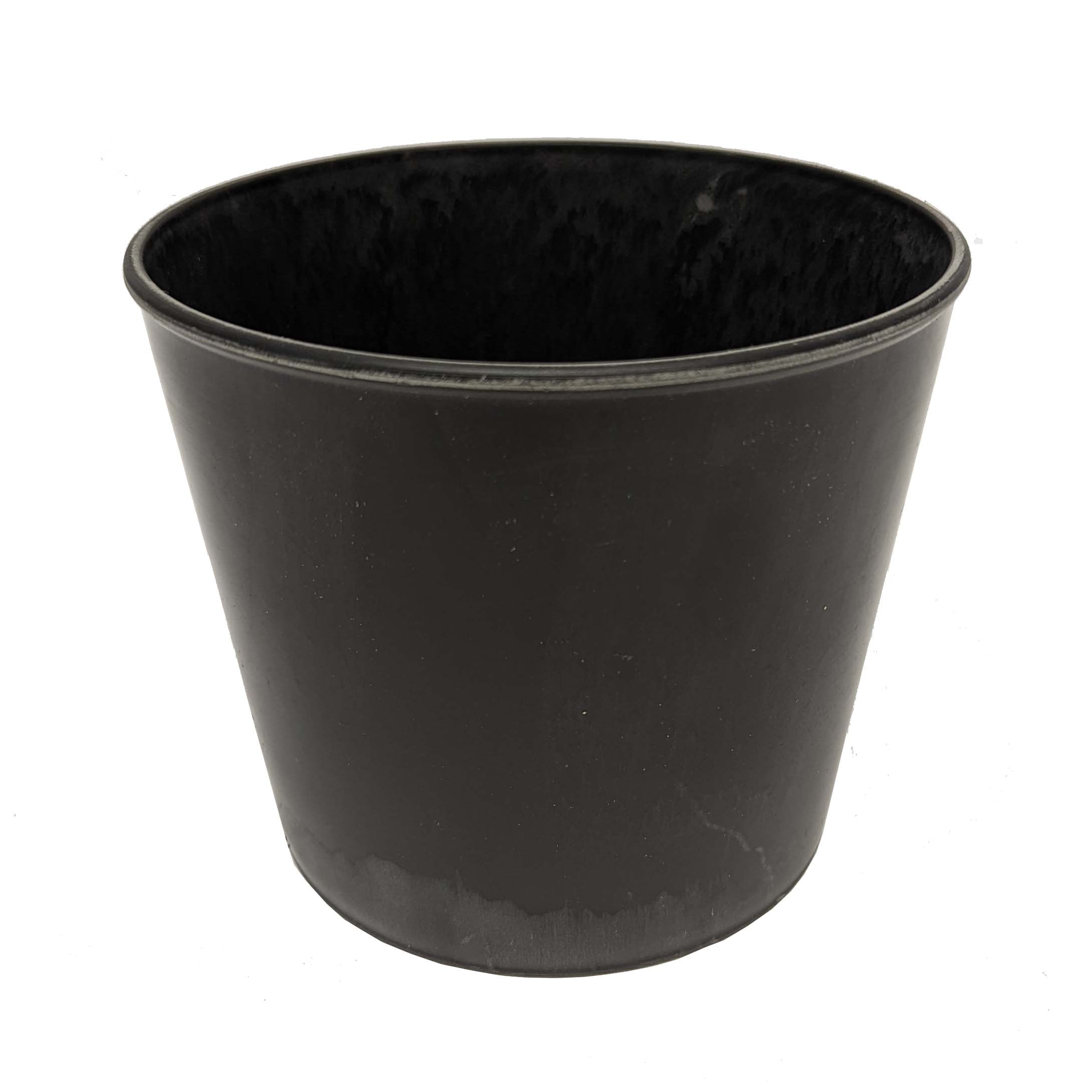 +£11.99
Acrylic Plant Pot (15 cm)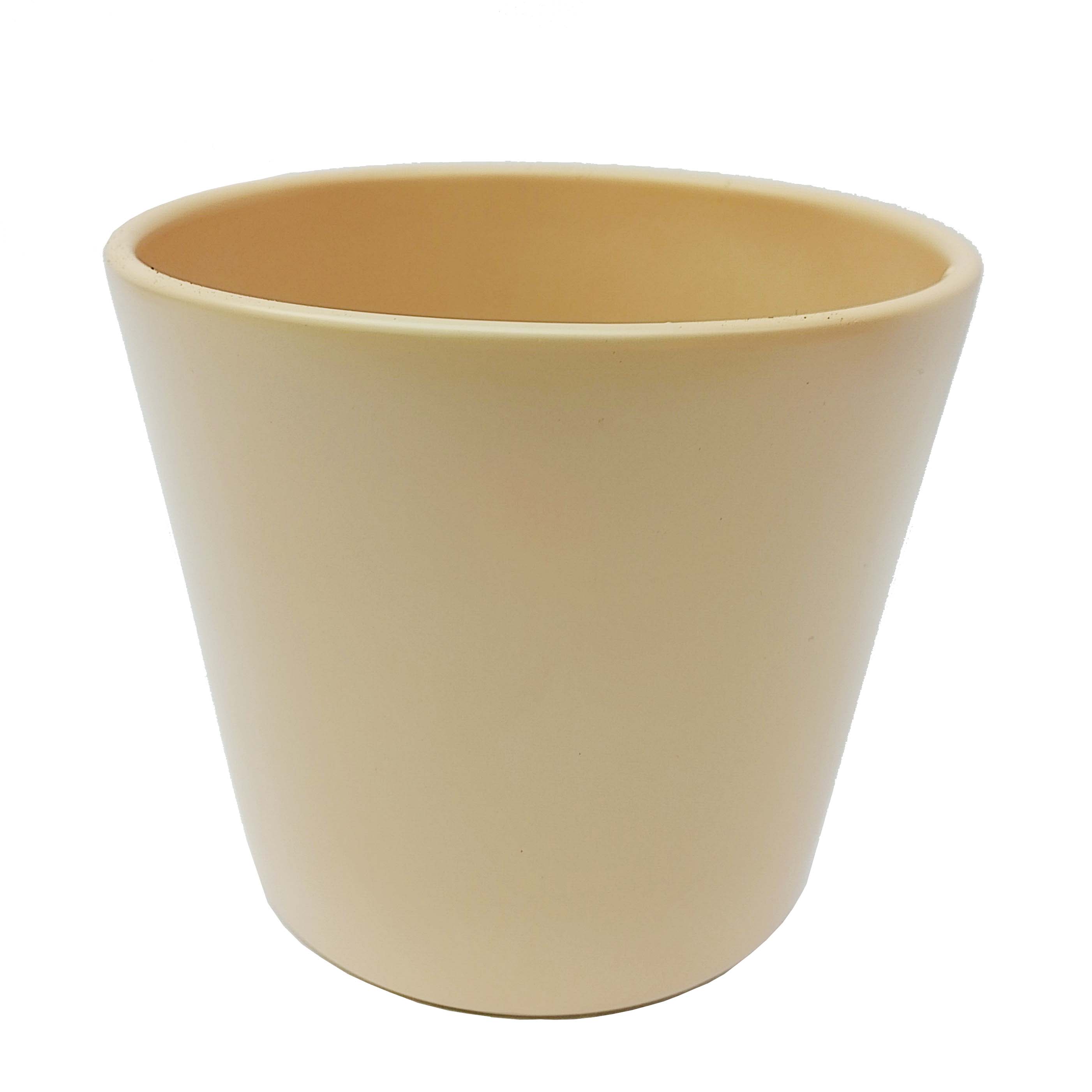 +£28.99
Ceramic Plant Pot (14 cm)
+£22.99
Ceramic Plant Pot (15 cm)
+£16.99
Ceramic Plant Pot (15 cm)
Happiest in direct sunlight
This lovely succulent is a fun, trailing house plant that grows long vines with succulent spheres in a luscious green hue. Happy pearls are very rounded and solid to touch. The Sting of pearls is the perfect house plant for hanging baskets or positioned to cascade over a sill or shelf. If you're lucky, the String of pearls plant will flower with a faint, white bloom that is beautifully cinnamon scented.
Please note our 'Tall Pot' variant may not be entirely compatible with round ceramic pots due to its rectangular design. 
Product Information

For information about a different size plant, change your selection above.

| | |
| --- | --- |
| Average Plant Height | 20-30 cm |
| Internal Pot Diameter | 14 cm (Tall Pot) |
| Botanical Names | Senecio Rowleyanus |
| Other Names | String of Pearls, String of Beads, Chain of Pearls |
| Pet Friendly | Not pet friendly |
| Air Purifying | Not an air purifying plant |
Reviews ★★★★★

We are rated "Excellent" 4.7 / 5 on Google.

We have shipped over 150,000 houseplants to our happy customers. 

To see our latest reviews head to our reviews page.
Care Instructions

Each houseplant requires different levels of care so every order is shipped with a handy care guide. For a few quick tips on how to care for String Of Pearls follow me!
14 Day Freshness Guarantee

We only deliver the highest quality houseplants & indoor plants. We are so confident in our plants we give them a 14 day freshness guarantee.
Shipping & Returns

Over 95% of our orders are delivered within 1-3 working day.

All of our products are shipped on an express delivery service which can be tracked as soon as it has been despatched. We use a number of different couriers to give you the best possible experience. Delivery Information
Delivery Charges

Our gift boxes and mystery boxes include free delivery.

For all other orders, our delivery charges are set out below.

Orders under £20 | £7.99

Orders £20 - £50 | £4.99

Orders over £50 | FREE DELIVERY
Share me with your friends or save me for later
View full details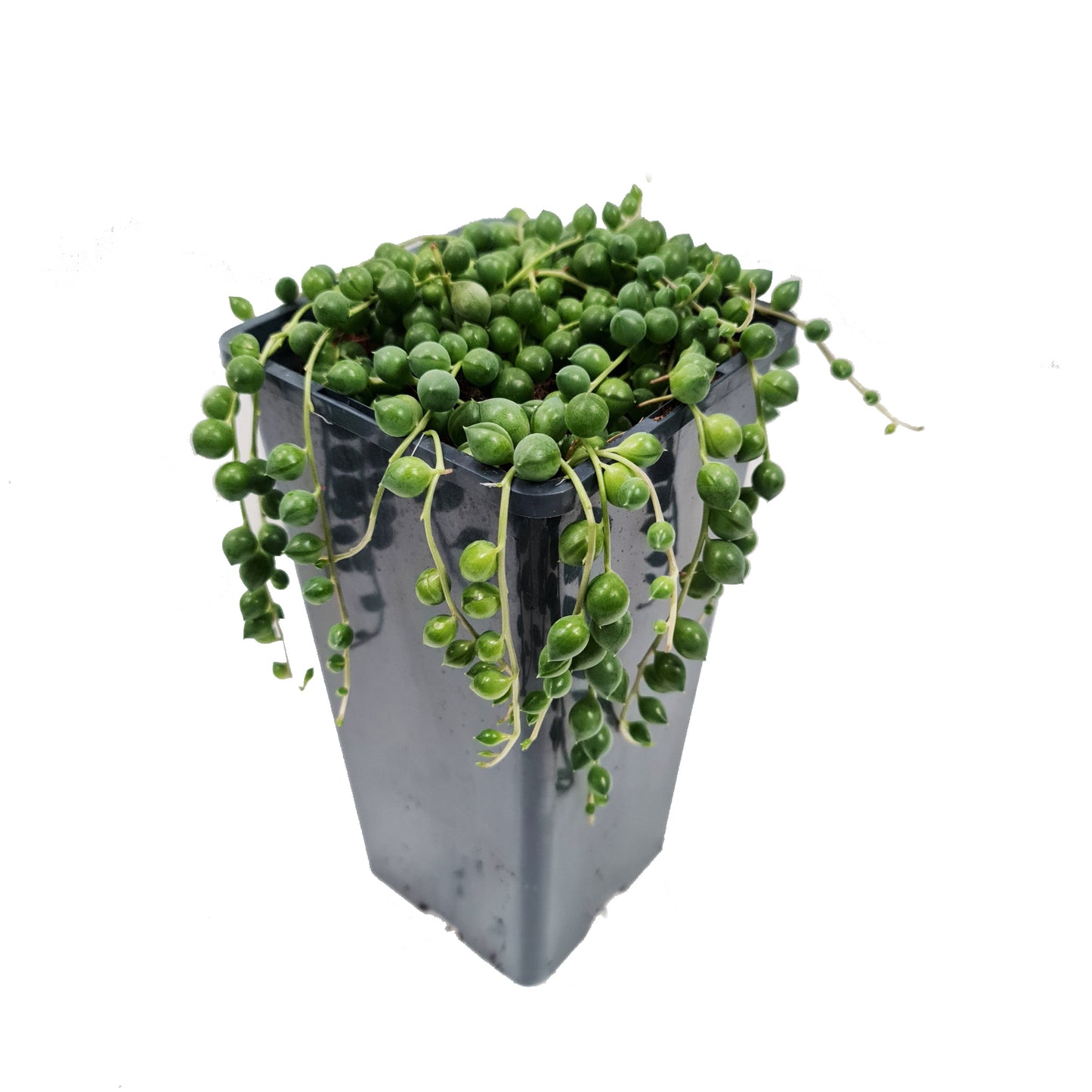 Other Names For String Of Pearls Houseplant
Senecio Rowleyanus, String of Pearls, String of Beads, and Chain of Pearls.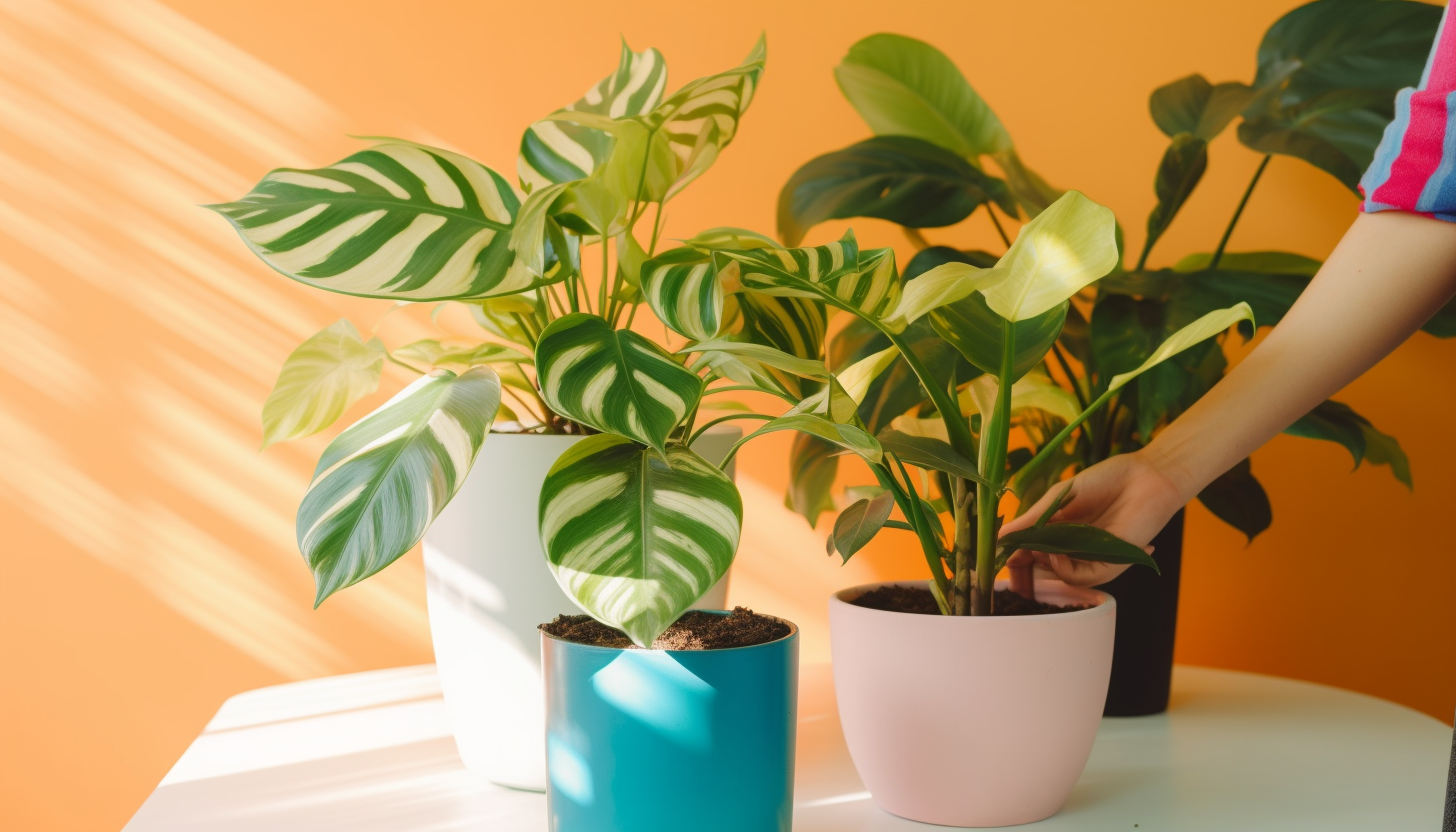 String Of Pearls Care Guide
String of pearls are prone to root rot so it is best to position in a light, bright spot with plentiful airflow. A well-draining potting mix is essential - if you're fearful of overwatering this wonderful plant then a partial mix of soil and perlite will help to lighten the soil and increase drainage.
String Of Pearls Light & Water Requirements
I have Low water requirements and I am Happiest in direct sunlight.
Houseplant Freshness Guarantee
We only deliver the highest quality houseplants & indoor plants. We are so confident in our plants we give them a 14 day freshness guarantee.
Learn More About String of Pearls
Collapsible content
What is the String of Pearls Known For?

The String Of Pearls is best known for its unique pearl-like leaves that hang from long, slender stems, giving it a striking appearance. This plant is a popular choice for hanging baskets and indoor displays due to its low-maintenance nature and unique aesthetic.
What Is the History of the String of Pearls?

The String Of Pearls plant originally gained popularity as a household ornament in the late 20th century. It belongs to the Asteraceae family and has long been admired for its unusual, bead-like foliage and trailing growth habit. Over the years, it has become a staple in modern and minimalist home décor.
Where Does the String of Pearls Originate?

String Of Pearls plants are native to the dry regions of Southwest Africa, including areas of Namibia and South Africa. These plants have adapted to their arid environments by storing water in their bead-like leaves, making them highly drought-resistant.
How Do You Care for a String of Pearls?

Caring for a String Of Pearls plant is relatively straightforward. They require well-draining soil and moderate to bright indirect light. Overwatering can be a concern, so it's best to let the soil dry out a bit between waterings. They also appreciate a mild liquid fertiliser every 4-6 weeks during the growing season.
Are String of Pearls Toxic to Pets?

It's important to note that the String Of Pearls plant is toxic if ingested, especially for pets like dogs and cats. The plant contains a toxin that can cause gastrointestinal issues such as vomiting and diarrhoea. If you have pets, it's best to keep this plant out of reach or choose a pet-friendly alternative.
Choosing a selection results in a full page refresh.