Dracaena Sanderiana
Lucky Bamboo
Regular price
Sale price
£9.99
Unit price
per
SALE
SOLD OUT
Happy in both light & shade
These magnificent Lucky Bamboo spirals evoke incredible, exotic auras of tropical Asia and are undeniably captivating to the eye. Lucky Bamboo has been used for thousands of years in many parts of Asia as it is believed to bring good luck, prosperity and love to you or the person you share it with! It's also got a fascinating fact in that it's actually part of the Dracaena family! Use only rain water for your bamboo. You will receive x1 Lucky Bamboo spiral, or upgrade to the Lucky Bamboo Trio in glass for the complete display.
Product Information

For information about a different size plant, change your selection above.

| | |
| --- | --- |
| Average Plant Height | 70-90 cm |
| Internal Pot Diameter | Individual Stem - Spiral - XLong |
| Botanical Names | Dracaena Sanderiana |
| Other Names | Bamboo Twist |
| Pet Friendly | Not pet friendly |
| Air Purifying | Not an air purifying plant |
Reviews ★★★★★

We are rated "Excellent" 4.7 / 5 on Google.

We have shipped over 150,000 houseplants to our happy customers. 

To see our latest reviews head to our reviews page.
Care Instructions

Each houseplant requires different levels of care so every order is shipped with a handy care guide. For a few quick tips on how to care for Lucky Bamboo follow me!
14 Day Freshness Guarantee

We only deliver the highest quality houseplants & indoor plants. We are so confident in our plants we give them a 14 day freshness guarantee.
Shipping & Returns

Over 95% of our orders are delivered within 1-3 working day.

All of our products are shipped on an express delivery service which can be tracked as soon as it has been despatched. We use a number of different couriers to give you the best possible experience. Delivery Information
Delivery Charges

Our gift boxes and mystery boxes include free delivery.

For all other orders, our delivery charges are set out below.

Orders under £20 | £7.99

Orders £20 - £50 | £4.99

Orders over £50 | FREE DELIVERY
Share me with your friends or save me for later
View full details
Other Names For Lucky Bamboo Houseplant
Dracaena Sanderiana, Bamboo Twist.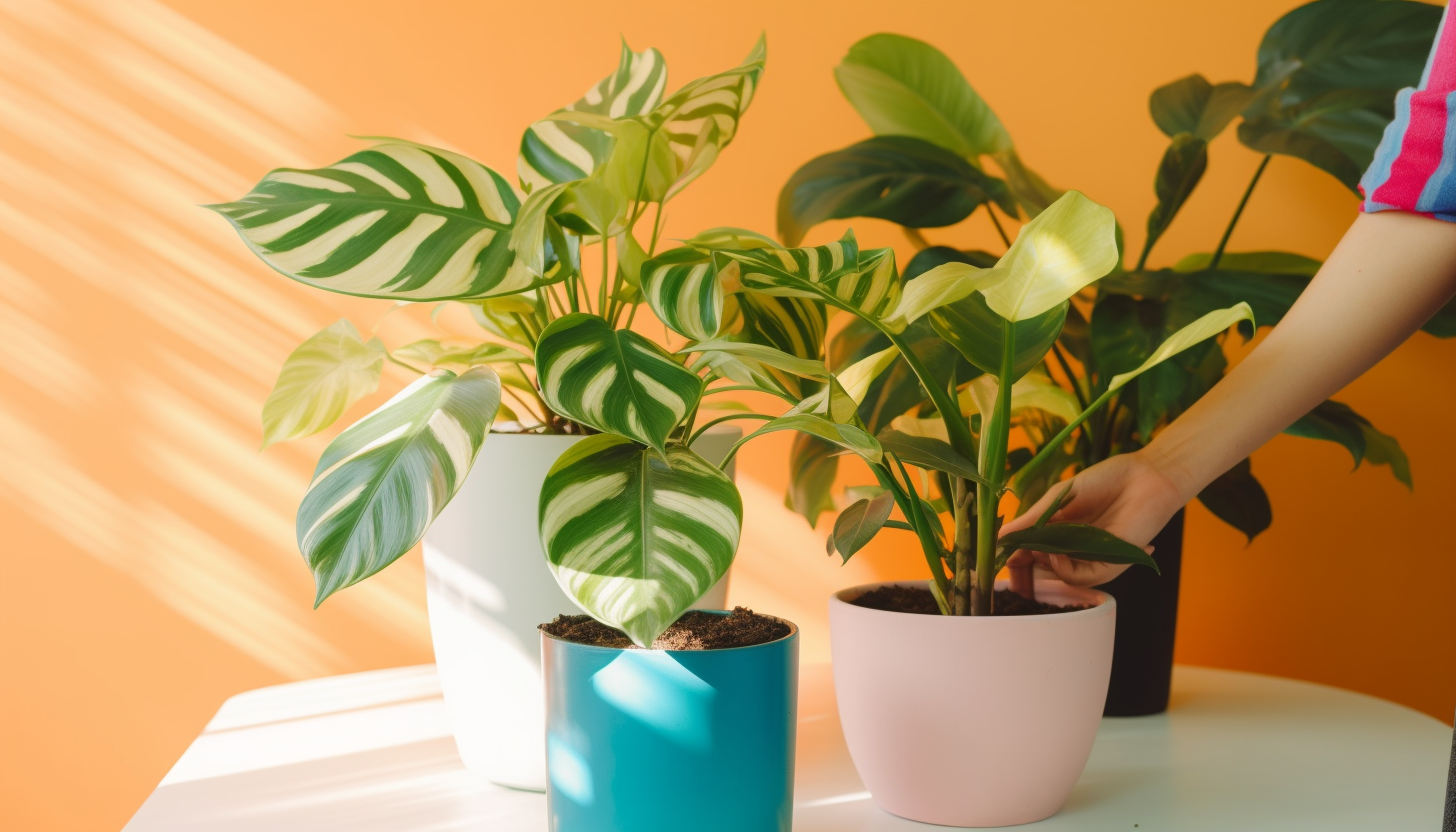 Lucky Bamboo Care Guide
Light & Humidity -
Place your Lucky Bamboo in a cheerful spot with plenty of bright, indirect sunlight and humidities ranging from ~50% up to ~85%.

Watering & Temperature
Water once with rain water, every 7 to 10 days and ensure it's in a warm area (away from any radiators) with temperatures from 18°C up to 32°C.
Lucky Bamboo Light & Water Requirements
I have Low water requirements and I am Happy in both light & shade.
Houseplant Freshness Guarantee
We only deliver the highest quality houseplants & indoor plants. We are so confident in our plants we give them a 14 day freshness guarantee.
Learn More About Lucky Bamboo
Collapsible content
What is the Lucky Bamboo Known For?

Lucky Bamboo is best known for its association with Feng Shui, where it's believed to bring good fortune and prosperity. Its popularity stems from its easy care and the cultural significance that has been attributed to it, with its stalks often given as gifts to convey wishes of well-being and prosperity.
What Is the History of the Lucky Bamboo?

Despite its common name, Lucky Bamboo is not a true bamboo but part of the Dracaena genus. It has been used in Asia for thousands of years as a symbol of good fortune in Feng Shui practice. It became popular in Western culture for its supposed lucky properties and its minimal care requirements.
Where Does the Lucky Bamboo Originate?

Lucky Bamboo originates from the tropical rainforests of Southeast Asia and Africa. It's adapted to grow under the cover of shaded forests, which contributes to its ability to thrive in indirect light, making it perfect for indoor environments.
How Do You Care for a Lucky Bamboo?

To care for Lucky Bamboo, place it in an area with moderate to low indirect light. It can be grown in water, with the roots submerged, or in well-draining soil. If grown in water, refresh it every week to prevent algae formation and change it completely every month. It requires minimal fertilization and should be kept away from direct sunlight to avoid leaf burn.
Are Lucky Bamboo Toxic to Pets?

Lucky Bamboo is not safe for pets if ingested, as it can cause symptoms of toxicity. While it can be a lovely addition to a home or office, pet owners should ensure that it's placed somewhere out of reach of animals to avoid any health issues.
Choosing a selection results in a full page refresh.