Schlumbergera Bridgesii
Flowering Christmas Cactus
Regular price
Sale price
£10.99
Unit price
per
SALE
SOLD OUT
Happiest in direct sunlight
There's always a season for these wonderful flowering Cacti! Christmas Cactus and Easter Cactus as they are more commonly known, flower bountifully and are magically easy to keep. The flowers are typically rich, strong shades of pink, mauve or red, although sometimes can be found in whites and soft peaches. 
Product Information

For information about a different size plant, change your selection above.

| | |
| --- | --- |
| Average Plant Height | Plant height coming soon |
| Internal Pot Diameter | 9 cmPink |
| Botanical Names | Schlumbergera Bridgesii |
| Other Names | Easter Cactus, Christmas Cactus, Flowering Cactus, Crab Cactus, Thanksgiving Cactus |
| Pet Friendly | Pet friendly |
| Air Purifying | Air purifying plant |
Reviews ★★★★★

We are rated "Excellent" 4.7 / 5 on Google.

We have shipped over 150,000 houseplants to our happy customers. 

To see our latest reviews head to our reviews page.
Care Instructions

Each houseplant requires different levels of care so every order is shipped with a handy care guide. For a few quick tips on how to care for Flowering Christmas Cactus follow me!
14 Day Freshness Guarantee

We only deliver the highest quality houseplants & indoor plants. We are so confident in our plants we give them a 14 day freshness guarantee.
Shipping & Returns

Over 95% of our orders are delivered within 1-3 working day.

All of our products are shipped on an express delivery service which can be tracked as soon as it has been despatched. We use a number of different couriers to give you the best possible experience. Delivery Information
Delivery Charges

Our gift boxes and mystery boxes include free delivery.

For all other orders, our delivery charges are set out below.

Orders under £20 | £7.99

Orders £20 - £50 | £4.99

Orders over £50 | FREE DELIVERY
Share me with your friends or save me for later
View full details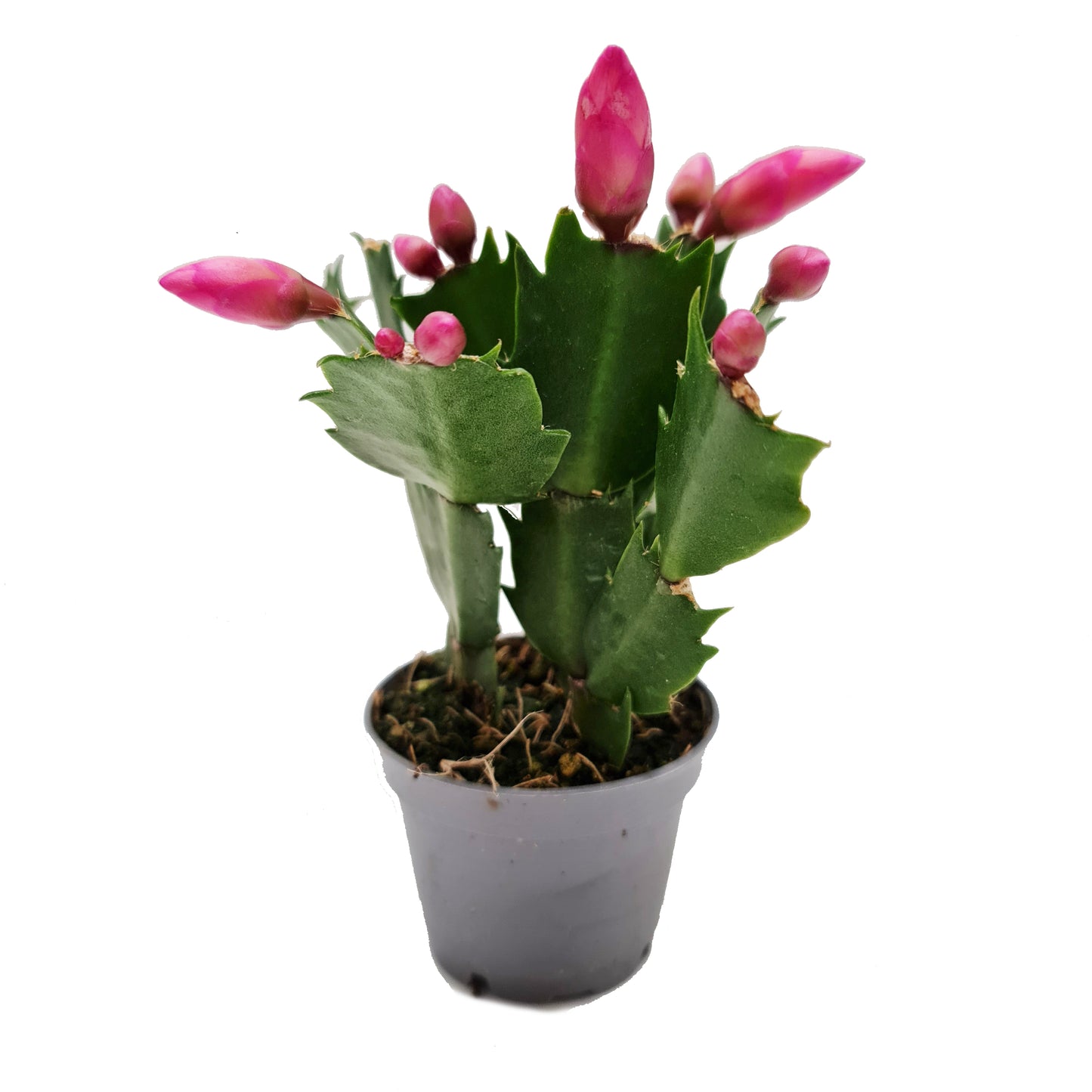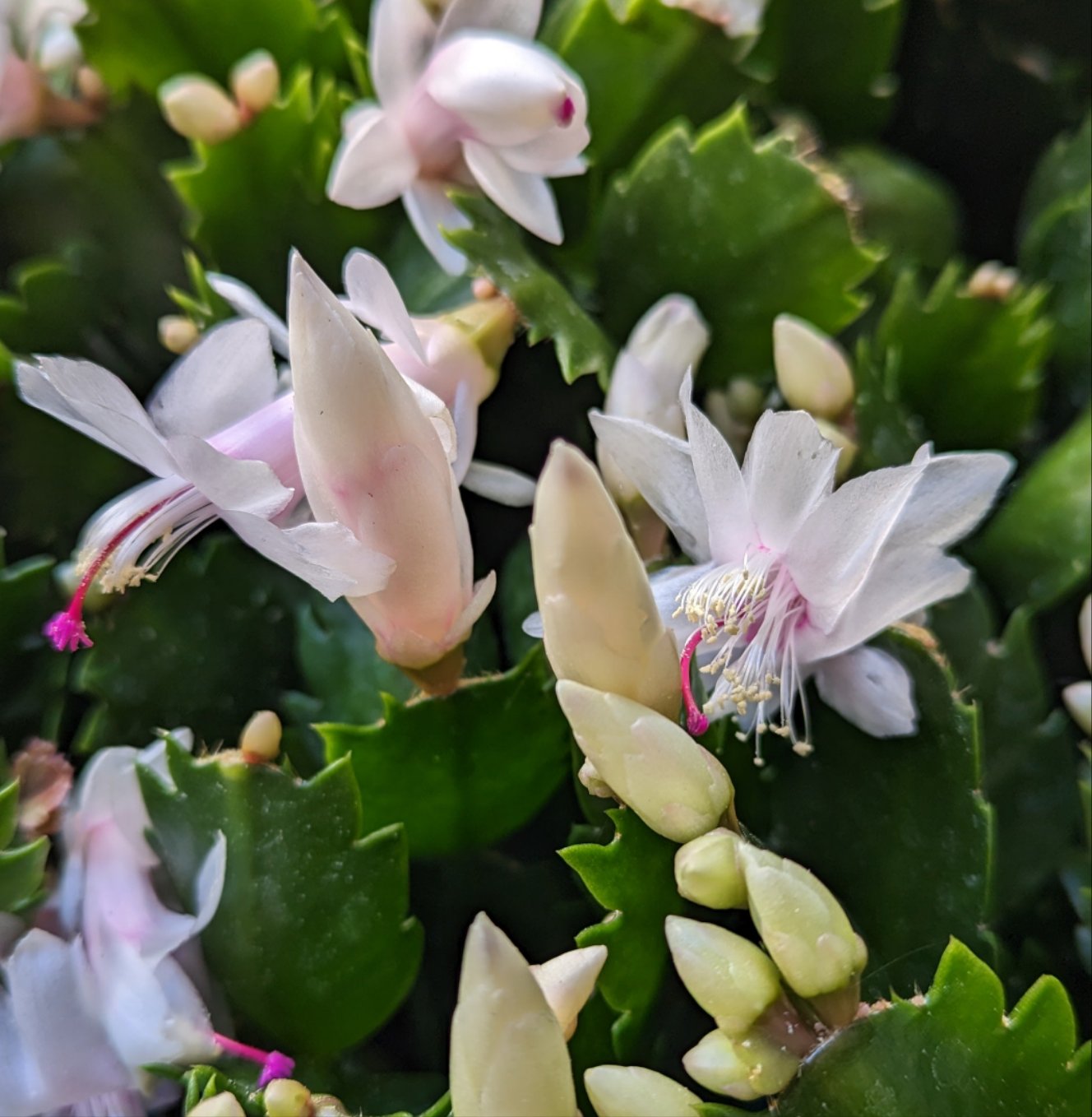 Other Names For Flowering Christmas Cactus Houseplant
Schlumbergera Bridgesii, Easter Cactus, Christmas Cactus, Flowering Cactus, Crab Cactus, and Thanksgiving Cactus.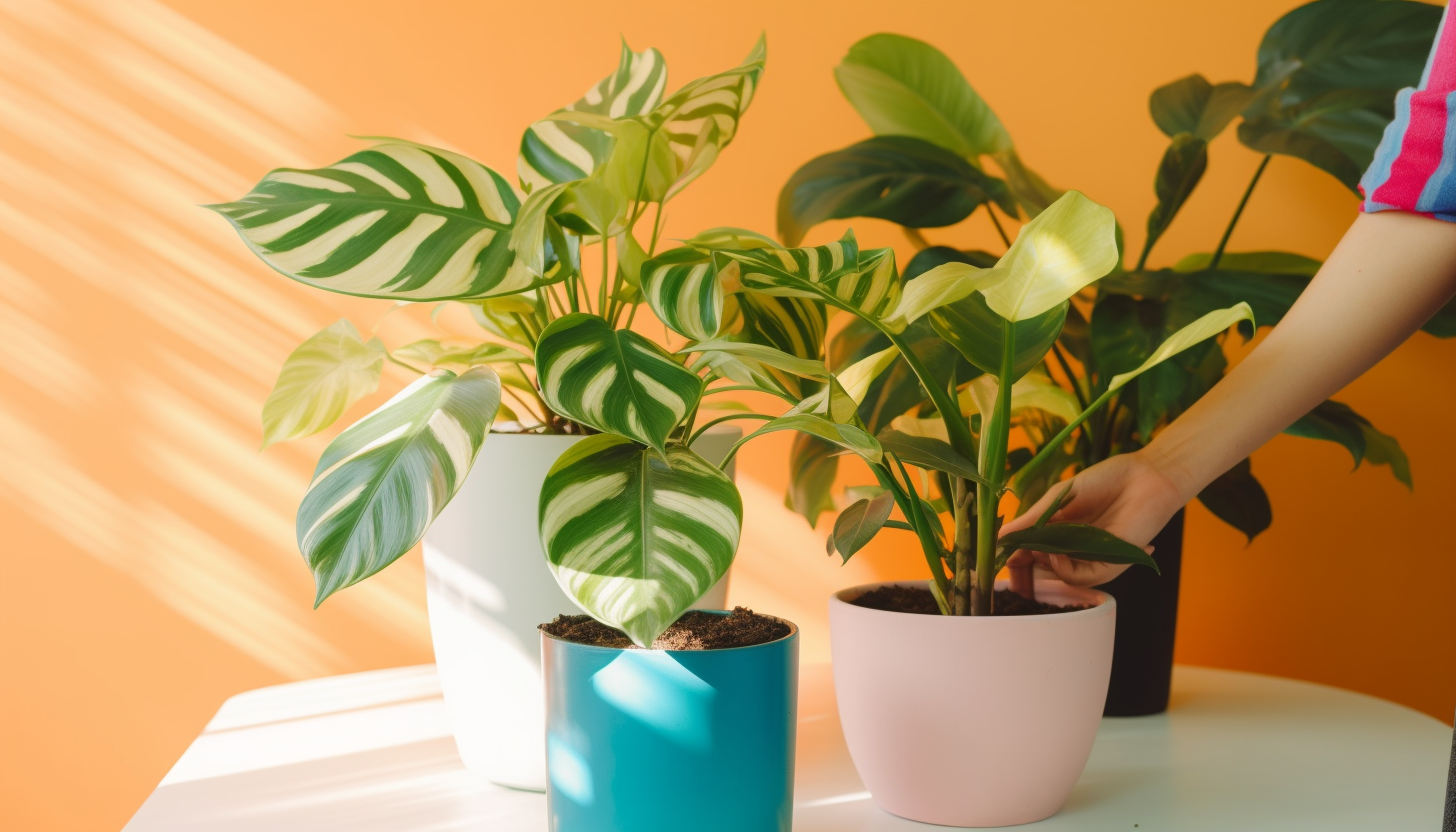 Flowering Christmas Cactus Care Guide
Moisture levels are important to the flowering cactus. Keep the soil slightly moist without excess water being left to sit as this will lead to root rot. A mild, or partially diluted plant food will encourage more blooms. Whilst this cactus enjoys a fair humidity, these are resilient and forgiving house plants that cope well in a variety of atmospheric conditions.
Flowering Christmas Cactus Light & Water Requirements
I have Low water requirements and I am Happiest in direct sunlight.
Houseplant Freshness Guarantee
We only deliver the highest quality houseplants & indoor plants. We are so confident in our plants we give them a 14 day freshness guarantee.
Learn More About Flowering Cactus
Collapsible content
What is the Flowering Cactus Known For?

The Flowering Cactus, or Schlumbergera Bridgesii, is a captivating plant that brings both texture and colour to your space. This cactus is unlike your typical desert-dwelling variety; it's a jungle cactus that bursts into vibrant blooms, usually around holiday seasons, adding a touch of drama and beauty to your home.
What Is the History of the Flowering Cactus?

This eye-catching plant has a rich history that dates back to the 19th century when it was discovered in the mountain ranges of Brazil. Named after the 19th-century French cacti collector Frédéric Schlumberger, the plant has been a popular choice for indoor decoration, especially during Christmas, earning it the nickname "Christmas Cactus."
Where Does the Flowering Cactus Originate?

The Schlumbergera Bridgesii is native to the cloud forests in Brazil. Unlike most cacti that are accustomed to arid climates, this one thrives in more humid conditions. Its natural habitat is typically under the canopy of trees, which is why it prefers indirect light when kept as a houseplant.
How Do You Care for a Flowering Cactus?

Caring for a Schlumbergera Bridgesii involves mimicking its natural jungle habitat to some extent. This means keeping it in well-draining soil and providing it with high humidity. While it needs less water than your typical houseplant, it will still need more than desert cacti. It prefers bright, indirect light and temperatures ranging from 60 to 70°F for optimal growth and flowering.
Are Flowering Cactus Toxic to Pets?

Good news for pet owners—this flowering cactus is considered non-toxic to both cats and dogs. That said, it's always wise to place any plant in a spot where your pets can't easily nibble on them, as ingestion could still cause minor digestive upset.
Choosing a selection results in a full page refresh.