Nepenthes Alata
Monkey Jars | Alata
Regular price
£49.99
Sale price
£39.99
Unit price
per
SALE | 20% OFF
SOLD OUT
RARE PLANT
You're lucky you found me!
Happiest in direct sunlight
Carnivorous, climbing, semi-woody herb with loosely spiralling leaves lanceolate with midrib forming a tendril at leaf tip, The Pitchers are hollow inside where insect digestion occurs and they often contain water; and the lids are brightly coloured with nectar-secreting glands. 
A tropical pitcher plant endemic to the Philippines and South East Asia. Like all pitcher plants, it is carnivorous and uses its nectar to attract insects that drown in the pitcher and are digested by the plant.   
Product Information

For information about a different size plant, change your selection above.

| | |
| --- | --- |
| Average Plant Height | 30-40 cm |
| Internal Pot Diameter | 14 cm (Free Pot Hanger) |
| Botanical Names | Nepenthes Alata |
| Other Names | Pitcher Plant, Monkey Jars |
| Pet Friendly | Pet friendly |
| Air Purifying | Air purifying plant |
Reviews ★★★★★

We are rated "Excellent" 4.7 / 5 on Google.

We have shipped over 150,000 houseplants to our happy customers. 

To see our latest reviews head to our reviews page.
Care Instructions

Each houseplant requires different levels of care so every order is shipped with a handy care guide. For a few quick tips on how to care for Monkey Jars | Alata follow me!
14 Day Freshness Guarantee

We only deliver the highest quality houseplants & indoor plants. We are so confident in our plants we give them a 14 day freshness guarantee.
Shipping & Returns

Over 95% of our orders are delivered within 1-3 working day.

All of our products are shipped on an express delivery service which can be tracked as soon as it has been despatched. We use a number of different couriers to give you the best possible experience. Delivery Information
Delivery Charges

Our gift boxes and mystery boxes include free delivery.

For all other orders, our delivery charges are set out below.

Orders under £20 | £7.99

Orders £20 - £50 | £4.99

Orders over £50 | FREE DELIVERY
Share me with your friends or save me for later
View full details
Other Names For Monkey Jars | Alata Houseplant
Nepenthes Alata, Pitcher Plant and Monkey Jars.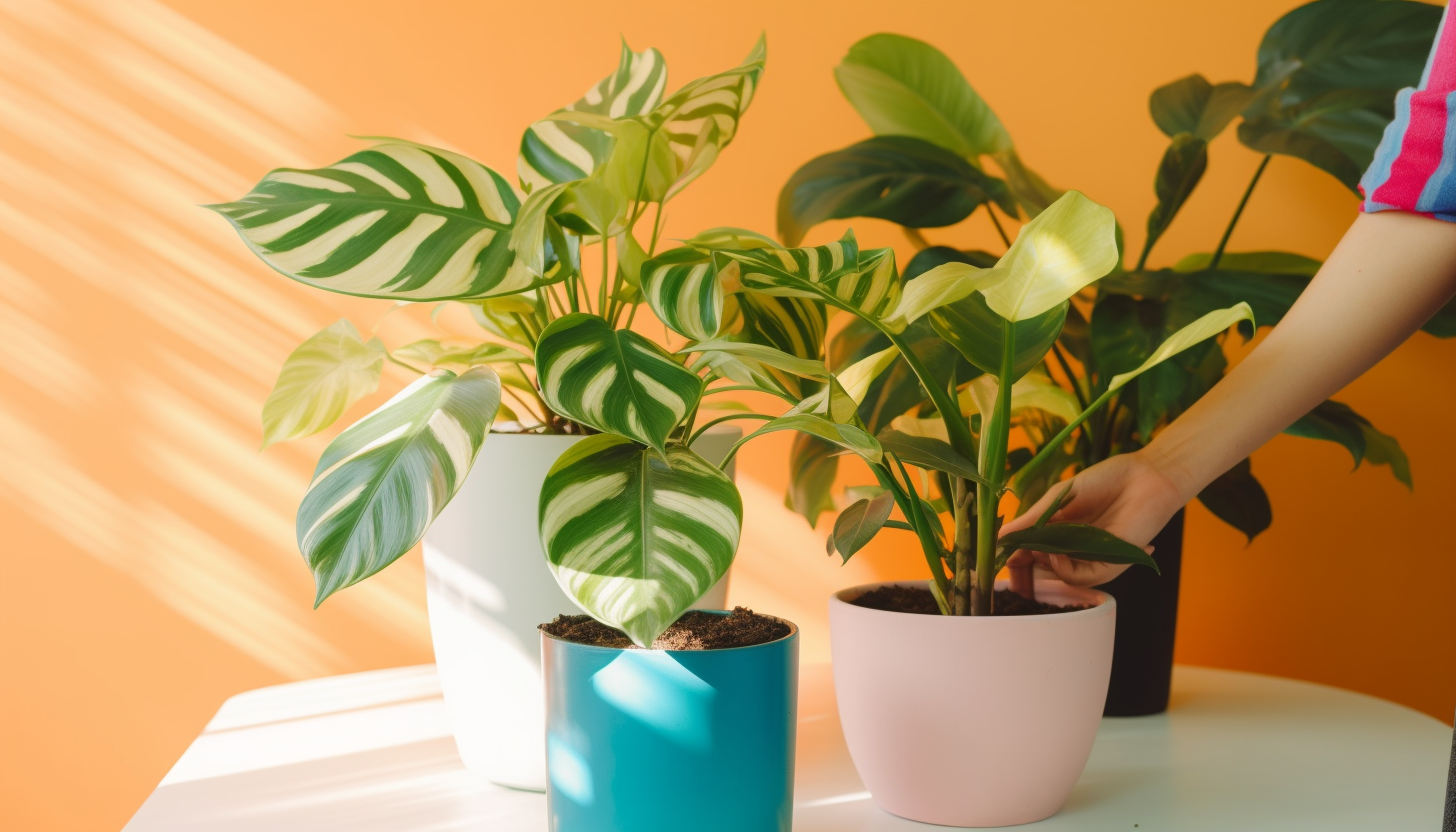 Monkey Jars | Alata Care Guide
Plenty of rain water (or cooled boiled water) is best for your Pitcher Plant. They do not tap water! Position in a bright spot.
Monkey Jars | Alata Light & Water Requirements
I have Heavy water requirements and I am Happiest in direct sunlight.
Houseplant Freshness Guarantee
We only deliver the highest quality houseplants & indoor plants. We are so confident in our plants we give them a 14 day freshness guarantee.
Learn More About Monkey Jars Alata
Collapsible content
What is the Monkey Jars Alata Known For?

Monkey Jars Alata is renowned for its remarkable pitcher-shaped traps, an evolutionary adaptation that allows it to capture and digest insects. This carnivorous nature makes it a fascinating addition to any plant collection.
What Is the History of the Monkey Jars Alata?

Nepenthes Alata has a rich history in the horticultural world due to its unique carnivorous lifestyle. It was one of the first pitcher plants to be studied scientifically, captivating botanists with its ingenious insect-trapping mechanism.
Where Does the Monkey Jars Alata Originate?

The Monkey Jars Alata is native to the Philippines, where it's found in high-altitude forests and on vertical cliff faces. Its natural habitat is one of high humidity and dappled sunlight.
How Do You Care for a Monkey Jars Alata?

To care for a Monkey Jars Alata, mimic its natural tropical habitat by ensuring high humidity and keeping it in bright, indirect light. It prefers rainwater or distilled water, and the soil should be kept moist but not waterlogged. Regular feeding with insects is not necessary, but it can encourage healthier pitcher growth.
Are Monkey Jars Alata Toxic to Pets?

While the Monkey Jars Alata is not toxic, its pitchers contain fluid that could potentially cause gastrointestinal upset if ingested by pets. Therefore, it's wise to keep this plant out of reach of curious pets.
Choosing a selection results in a full page refresh.