Rosa
Flowering Rose | Various Colours
Regular price
£10.99
Sale price
£9.99
Unit price
per
SALE
SOLD OUT
Happy in both light & shade
Simple, beautiful rose blooms in the colour of your choice. An ideal gift or a treat for yourself! The Patio rose is a bountiful little rose bush full of baby rose blooms and can even go out in the garden, on a balcony or terrace.  Available in an assortment of colours, why not select a couple of your favourite shades for extra impact on your windowsill. 
Product Information

For information about a different size plant, change your selection above.

| | |
| --- | --- |
| Average Plant Height | 20-30 cm |
| Internal Pot Diameter | Pink10 cm |
| Botanical Names | Rosa |
| Other Names | Garden Rose, Patio Rose, Baby Rose |
| Pet Friendly | Pet friendly |
| Air Purifying | Air purifying plant |
Reviews ★★★★★

We are rated "Excellent" 4.7 / 5 on Google.

We have shipped over 150,000 houseplants to our happy customers. 

To see our latest reviews head to our reviews page.
Care Instructions

Each houseplant requires different levels of care so every order is shipped with a handy care guide. For a few quick tips on how to care for Flowering Rose | Various Colours follow me!
14 Day Freshness Guarantee

We only deliver the highest quality houseplants & indoor plants. We are so confident in our plants we give them a 14 day freshness guarantee.
Shipping & Returns

Over 95% of our orders are delivered within 1-3 working day.

All of our products are shipped on an express delivery service which can be tracked as soon as it has been despatched. We use a number of different couriers to give you the best possible experience. Delivery Information
Delivery Charges

Our gift boxes and mystery boxes include free delivery.

For all other orders, our delivery charges are set out below.

Orders under £20 | £7.99

Orders £20 - £50 | £4.99

Orders over £50 | FREE DELIVERY
Share me with your friends or save me for later
View full details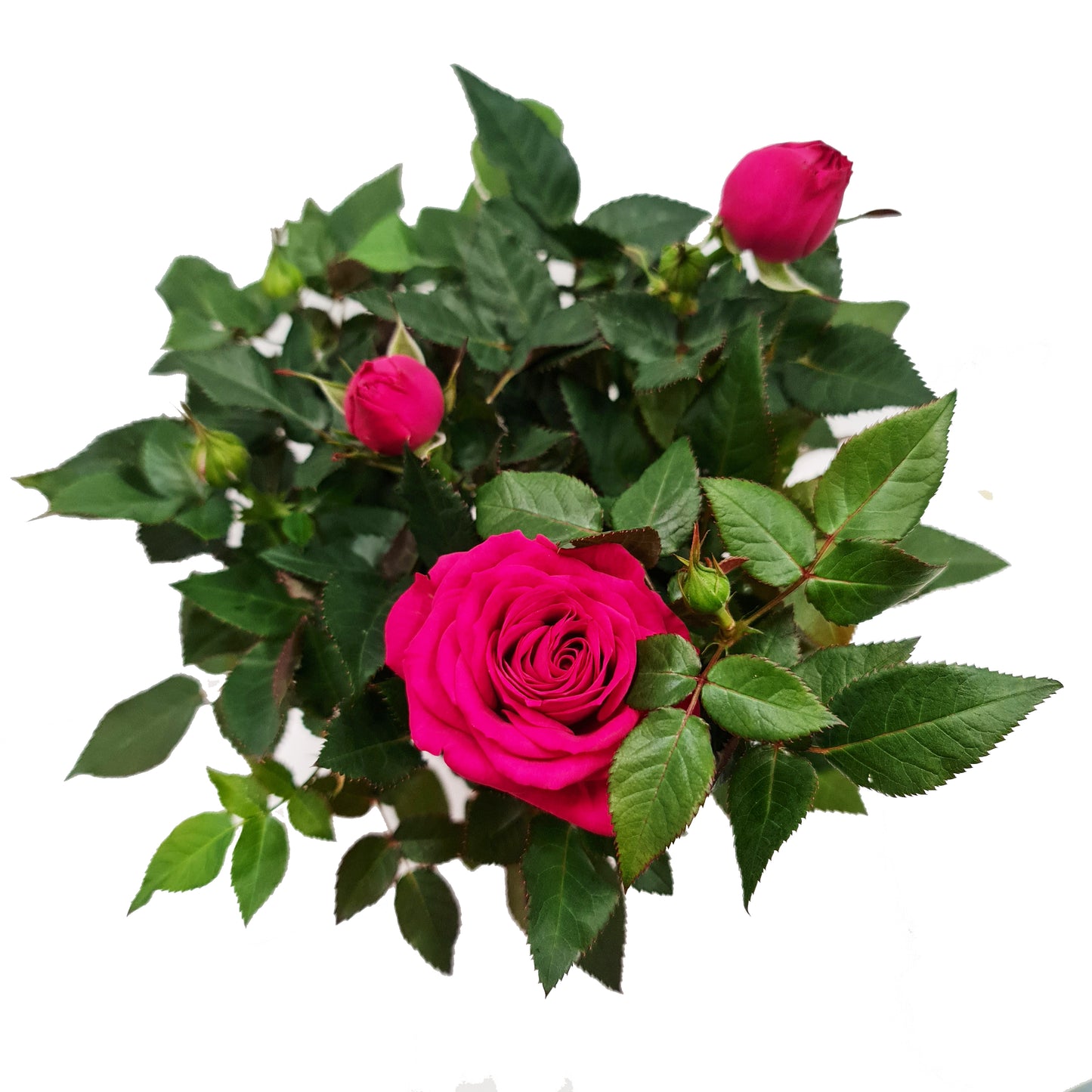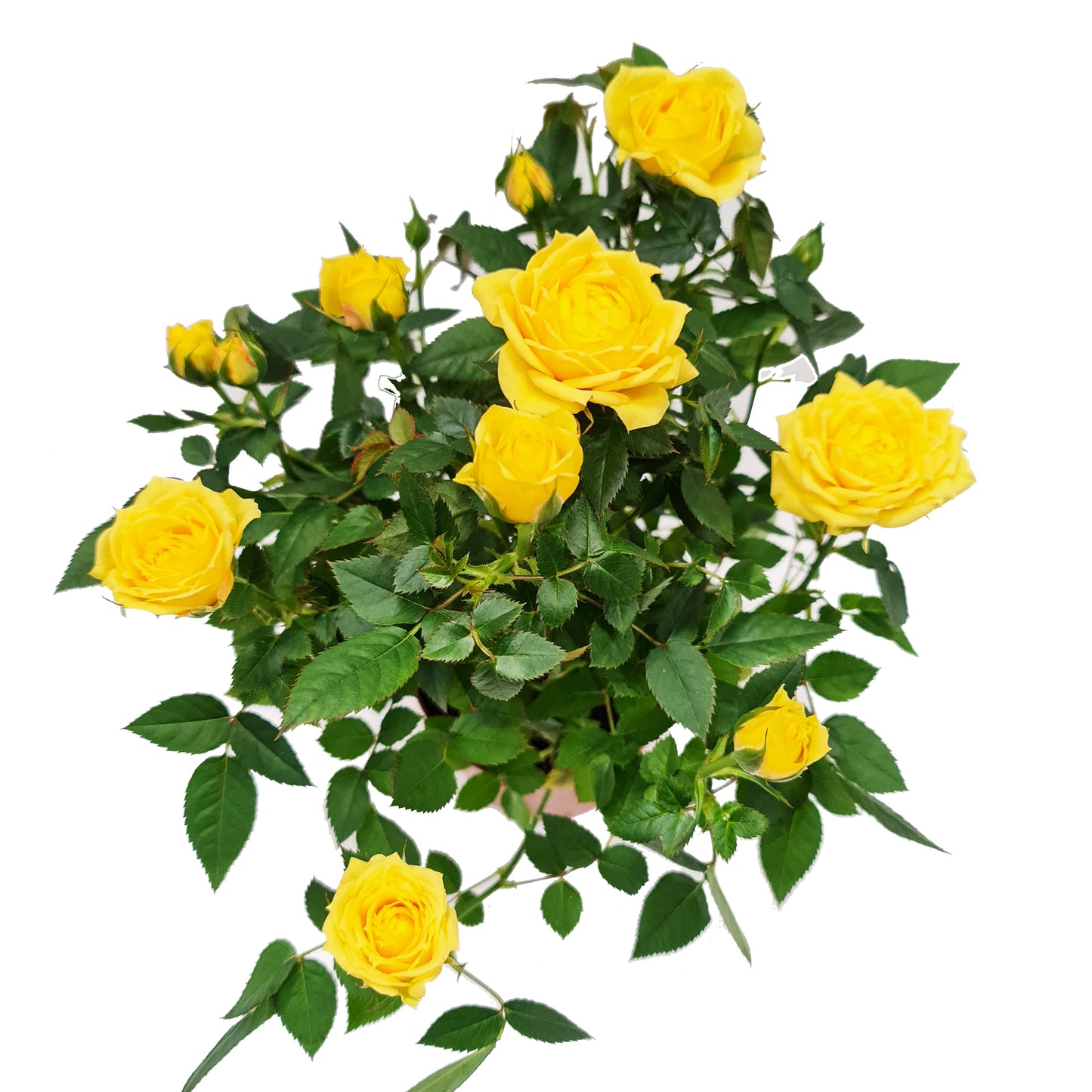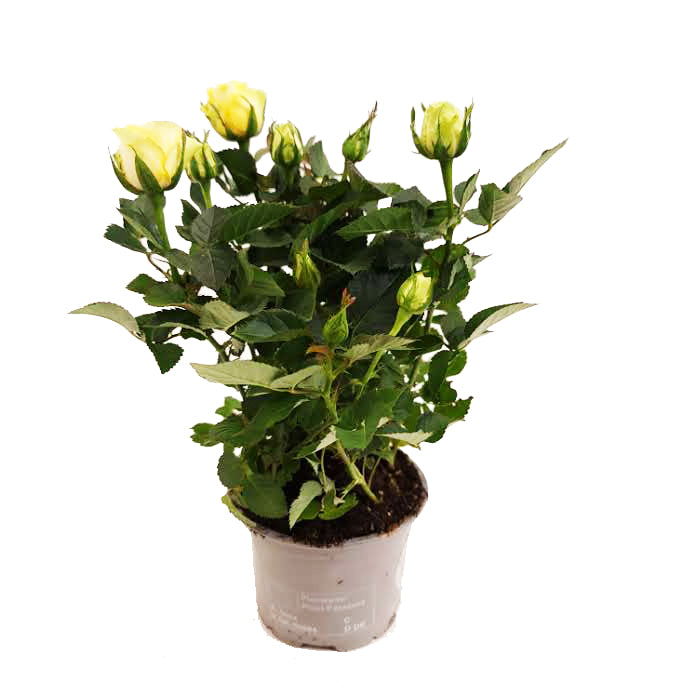 Other Names For Flowering Rose | Various Colours Houseplant
Rosa , Garden Rose, Patio Rose, and Baby Rose.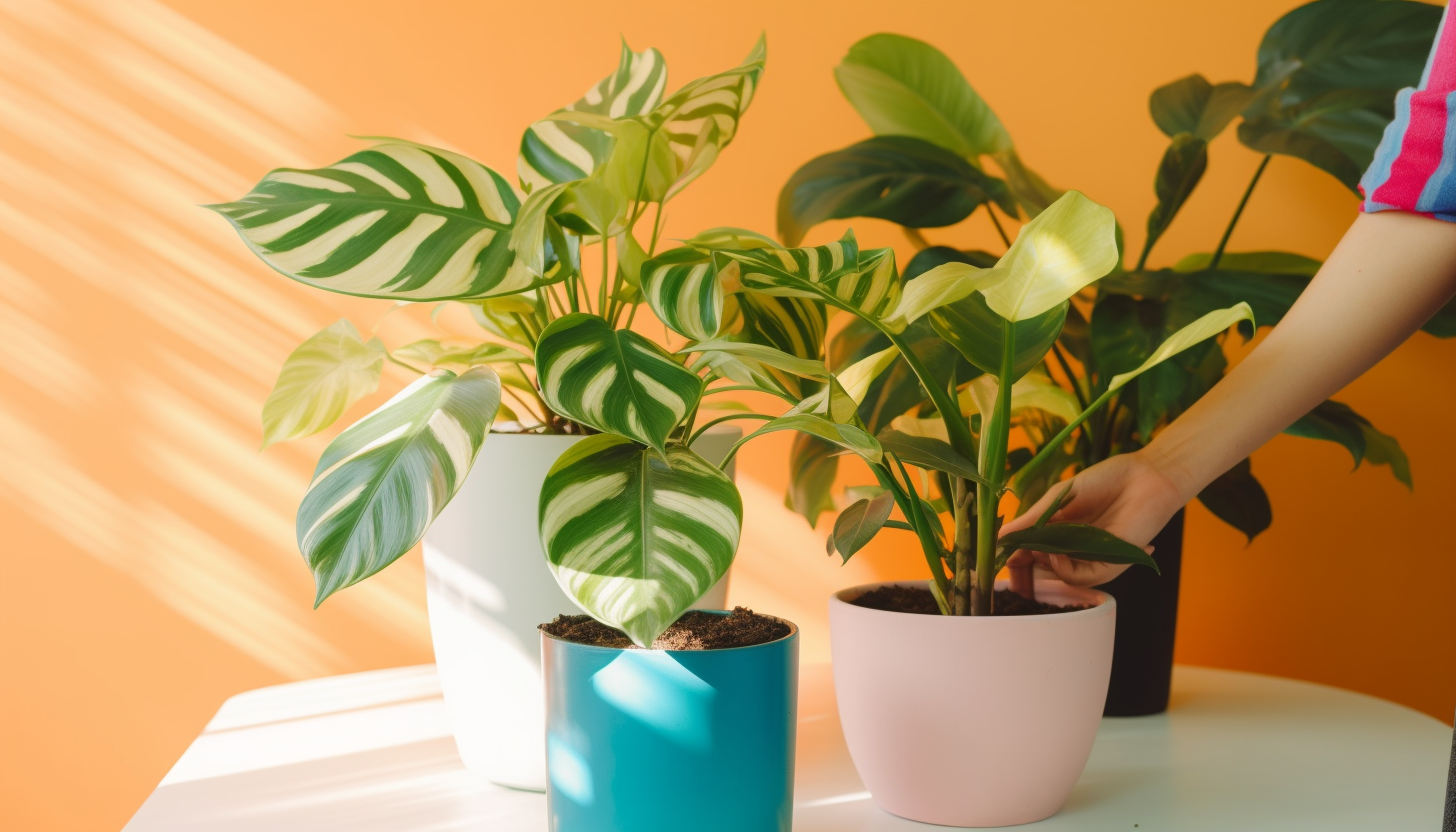 Flowering Rose | Various Colours Care Guide
Brightly lit spot is perfect for your miniature rose plant. Water thoroughly and allow the top 1 inch to dry out between waterings. Prune dead heads regularly to encourage new growth and new buds.
Flowering Rose | Various Colours Light & Water Requirements
I have High water requirements and I am Happy in both light & shade.
Houseplant Freshness Guarantee
We only deliver the highest quality houseplants & indoor plants. We are so confident in our plants we give them a 14 day freshness guarantee.
Learn More About Flowering Rose
Collapsible content
What is the Flowering Rose Known For?

The Flowering Rose Plant is best known for its stunning, fragrant blooms that come in a wide array of colours, from classic reds and pinks to whites and yellows. Roses are often associated with romance, love, and celebration, making them a popular choice for various occasions.
What Is the History of the Flowering Rose?

The history of the rose spans thousands of years and crosses multiple continents. From ancient civilisations like the Egyptians, who used roses for medicinal purposes and in burial rituals, to medieval Europe where they symbolised love and purity, roses have always been deeply embedded in human culture. They have been cultivated for both their beauty and their usefulness in products like rose oil and rose water.
Where Does the Flowering Rose Originate?

Roses are native to various parts of the world, including Asia, Europe, and North America. The first cultivated roses are believed to have originated in Asia around 5000 years ago. Today, thanks to selective breeding, there are over 300 species and thousands of cultivars, allowing for a wide variety of characteristics including colour, form, and fragrance.
How Do You Care for a Flowering Rose?

Caring for a Flowering Rose Plant requires a bit of attention to detail. They thrive in well-draining, loamy soil and need at least six hours of sunlight each day for optimal blooming. Regular pruning is essential for maintaining the health of the plant and encouraging new growth. It's also crucial to water them adequately but avoid letting the soil become waterlogged.
Are Flowering Rose Toxic to Pets?

Flowering Rose Plants are considered mildly toxic to pets, especially cats and dogs. While the petals themselves are not highly toxic, the leaves and stems can cause mild gastrointestinal distress if ingested. As such, it's advisable to keep these plants out of reach of pets.
Choosing a selection results in a full page refresh.